MASS PRODUCTION
VEHICLE INTERIOR PARTS
We are experts on high-volume production of interior parts for cars, airplanes, and boats.
Our facilities have been awarded European certificates, which is a guarantee of product safety, top quality, and repeatability of series production. Our products undergo strict quality control procedures, such as seat and dashboard airbag deployment tests.

PRODUCTION FACILITIES AND MACHINERY
We provide complete production facilities and machinery, which enables us to adjust and develop production cells in line with our contractors' needs and preferences. We provide a comprehensive production process – from design to a ready-made product. Each stage of the process is concluded with a strict quality inspection. During the launch stage, we undergo full PPAP and IMDS procedures.
The designing process always begins with a thorough identification of the customer's needs. Our designers closely cooperate with the production team to make sure the project is characterised by aesthetic qualities and complies with the most demanding technical and production requirements.
UPHOLSTERY ENGINEERING AND TEMPLATING
Our team of qualified upholstery engineers make the templates of the most complex upholstery patterns. The process is conducted in line with proper technical guidelines, e.g. the shape of the part or the upholstery cover mounting profiles. We use professional digitising boards facilitating the setting of parts and optimising the use of materials and production. The engineering process ends with the making of the prototype which undergoes a rigorous evaluation and approval stage in series production conditions.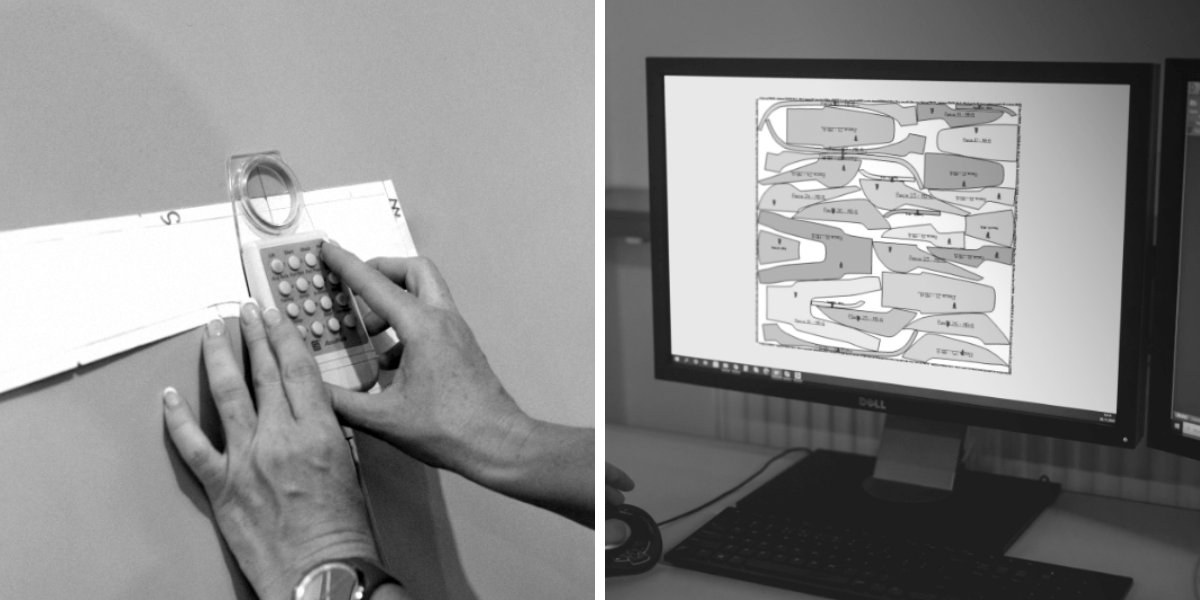 We use single layer machines for cutting upholstery parts, e.g. leather, and multiple layer machines for other materials, which allows for the optimisation of the costs and time of production.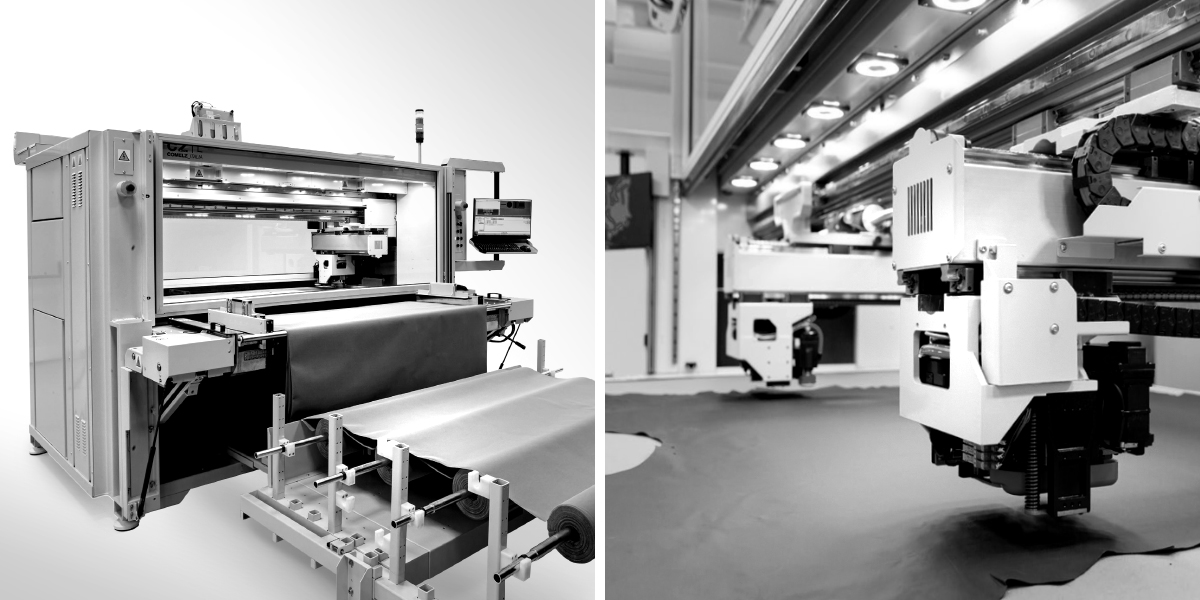 SEWING ROOM AND UPHOLSTERY ROOM
The sewing process is based on a detailed instruction chart, comprising all the instructions necessary to make an upholstery cover. We have single needle and double needle flat-bed sewing machines, as well as post-bed sewing machines by Dürkopp Adler. The entire process undergoes inspection to eliminate any discrepancies as quickly as possible
Our state-of-the-art machines and tools allow for upholstery customisation in the form of bespoke embroidered motifs, laser-engraving, quilting, embossing, debossing, hot-stamping, and more.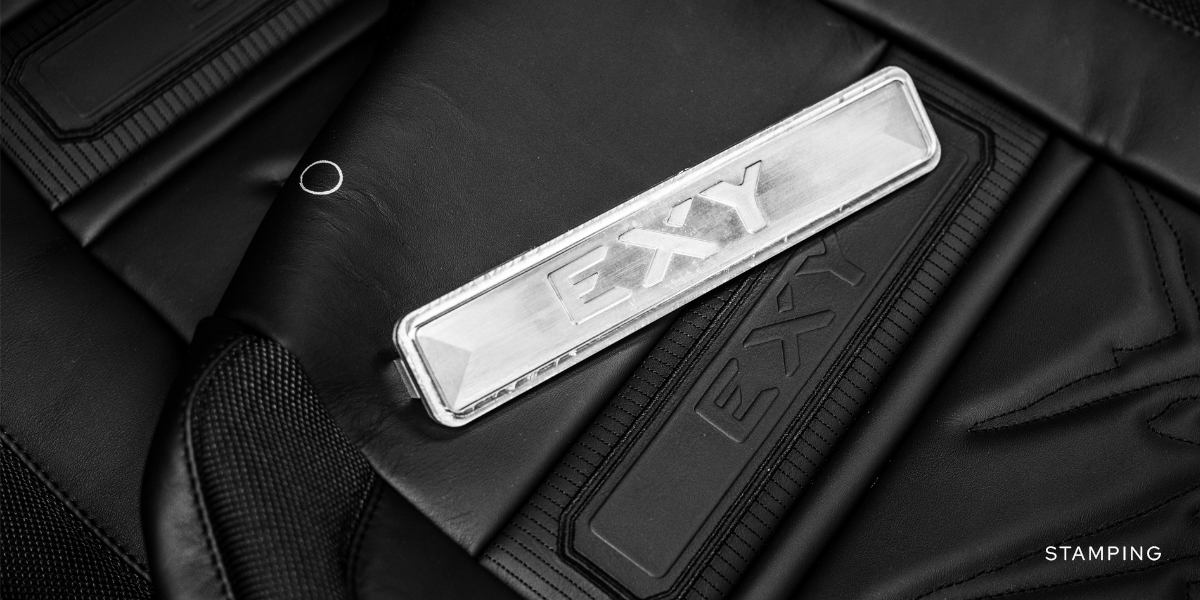 STEERING WHEEL PRODUCTION
A new and aptly designed shape, a fancy look, and a perfect quality trim of the steering wheel ensure a comfortable and exciting driving experience. In Carlex Automotive, we design and make custom steering wheels with ergonomics principles and our customers' needs in mind.
After creating a concept design, the reshaped steering wheel undergoes 3D modelling, prototyping, and testing. We use cutting edge technology, which facilitates perfect product repeatability and precision.
Next, the steering wheel is hand trimmed with the use of top quality nappa leather or original Italian Alcantara®. The new steering wheel design can be refined with carbon, metal or wooden decors, painting, original stitching, embossing, or laser-engraved motifs, which give the project a distinctive character.
Each part we produce undergoes a strict quality inspection process on the basis of a professional checklist.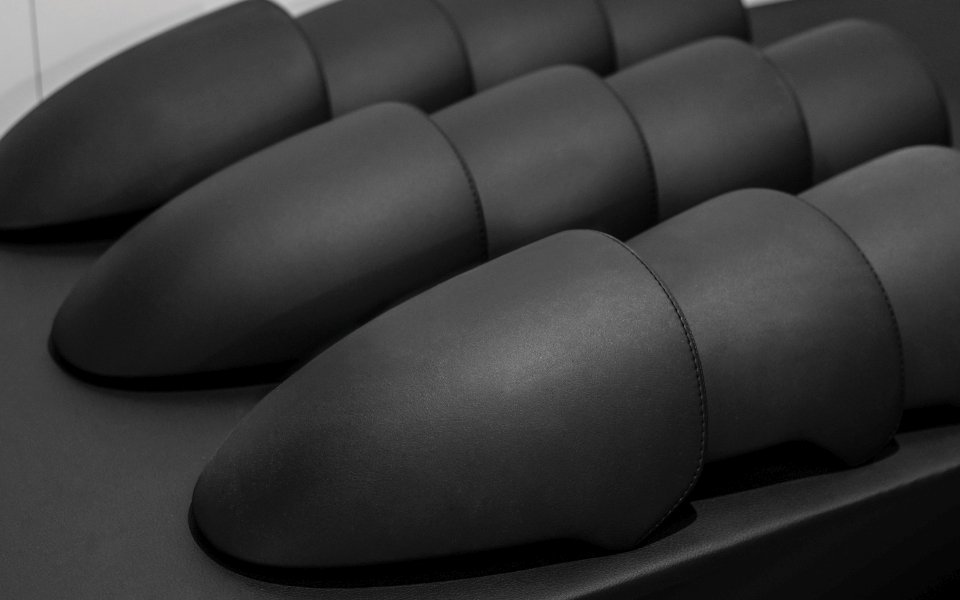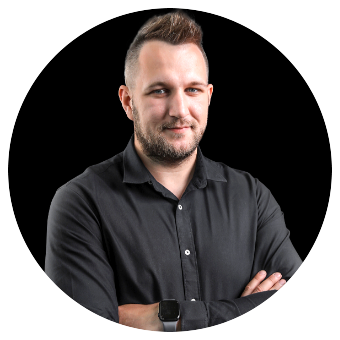 TOMASZ KOWOL
SALES MANAGER