RACING GREEN EDITION
MERCEDES-BENZ X-CLASS
The Racing Green is already the 10th and most spectacular conversion of the Mercedes-Benz X-Class performed by Carlex Design. It features a totally remodelled exterior, a new carbon body kit, side sills, and a carbon truck bed bar which has given the car an aerodynamic look.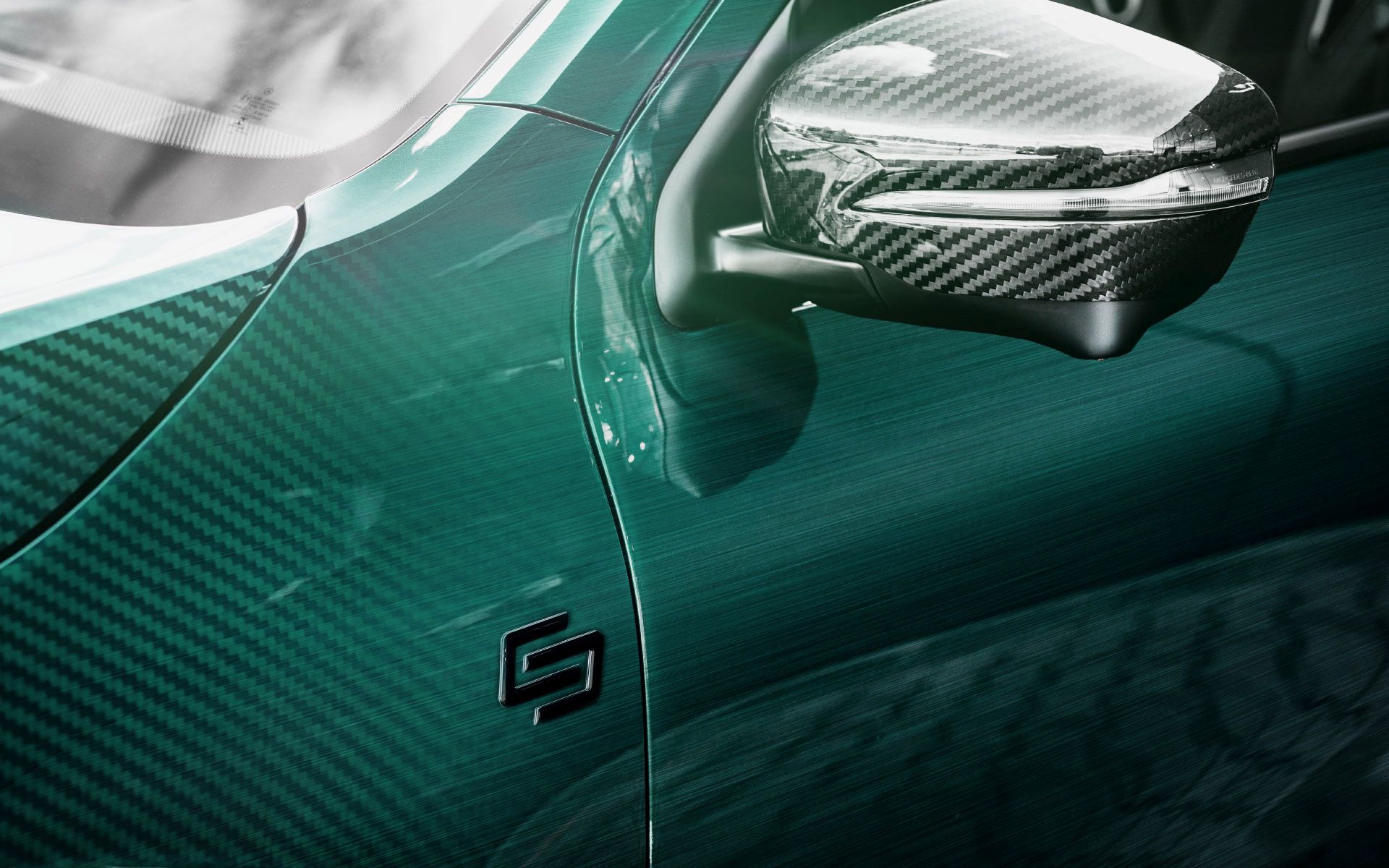 The car's body has been painted deep emerald shade, inspired by British racing green. The name of the Carlex edition is also a tribute to the racing tradition. A subtle hand brushed pattern is discernible on the paint surface – a trademark of the Carlex Design Racing Green line. It has been created by our experts with the use of a custom technique: the pattern smoothly blends with green-finished carbon, forming a harmonious gradient. Three contrasting white stripes and styled tyres give the car a sporty touch. The Racing Green edition features bespoke emblems, marking the unique character of the Carlex Design special version of this outstanding pickup.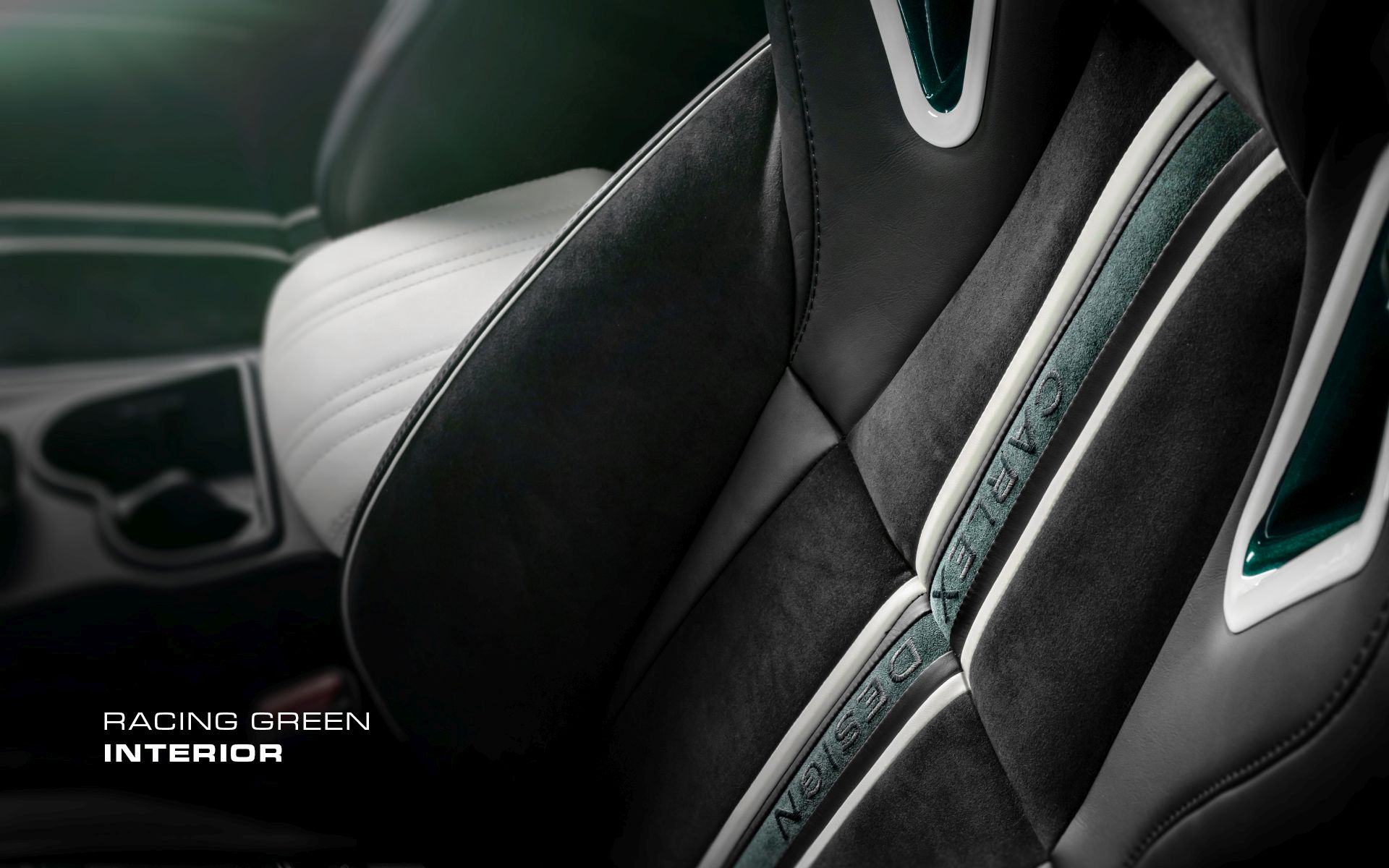 The car's new interior is sporty and energetic: it features black and white upholstery, reshaped front and rear seats, and a number of green accents in the form of painted elements, Racing Green emblems, vertical seat inserts, and stylish deep green headlining.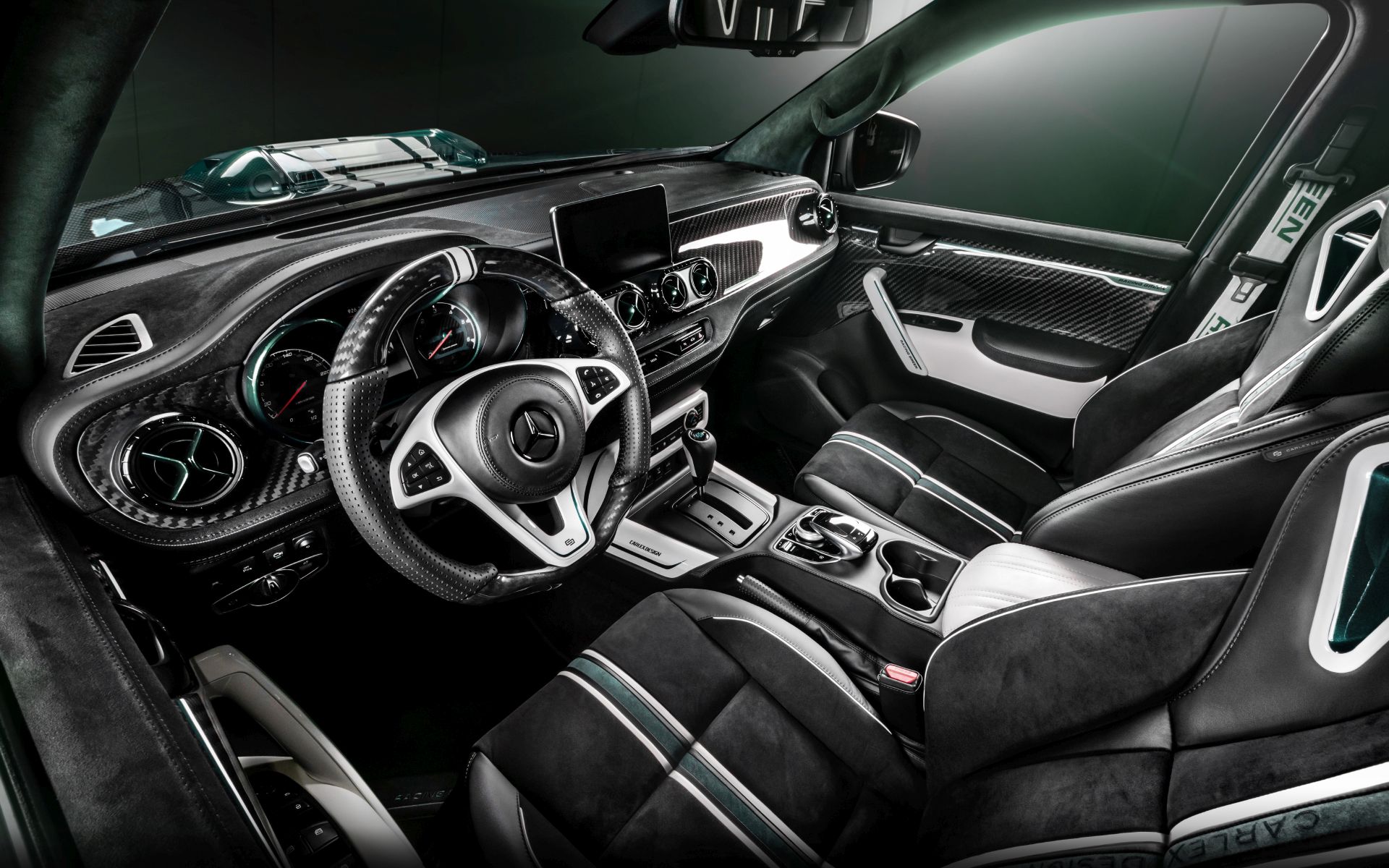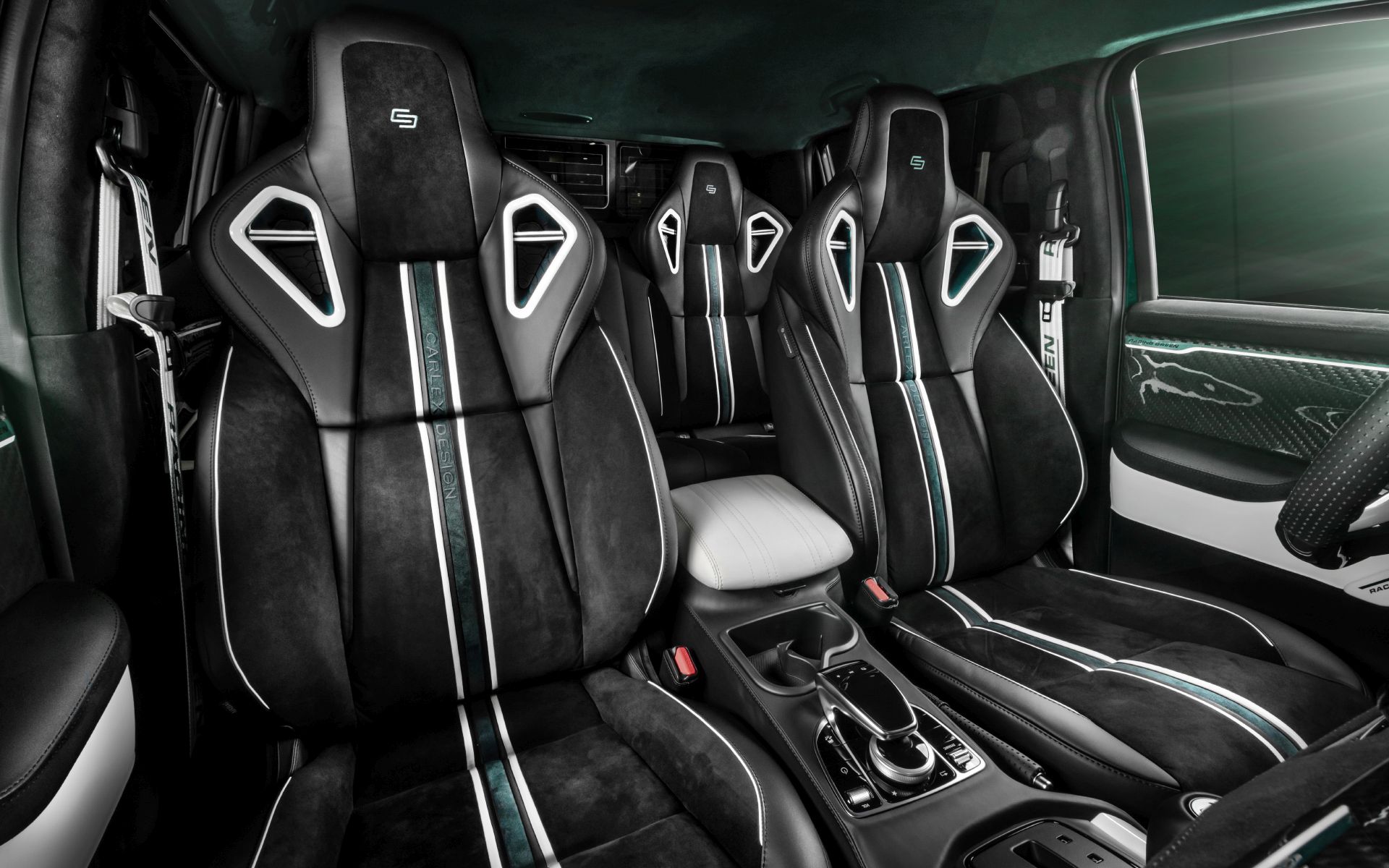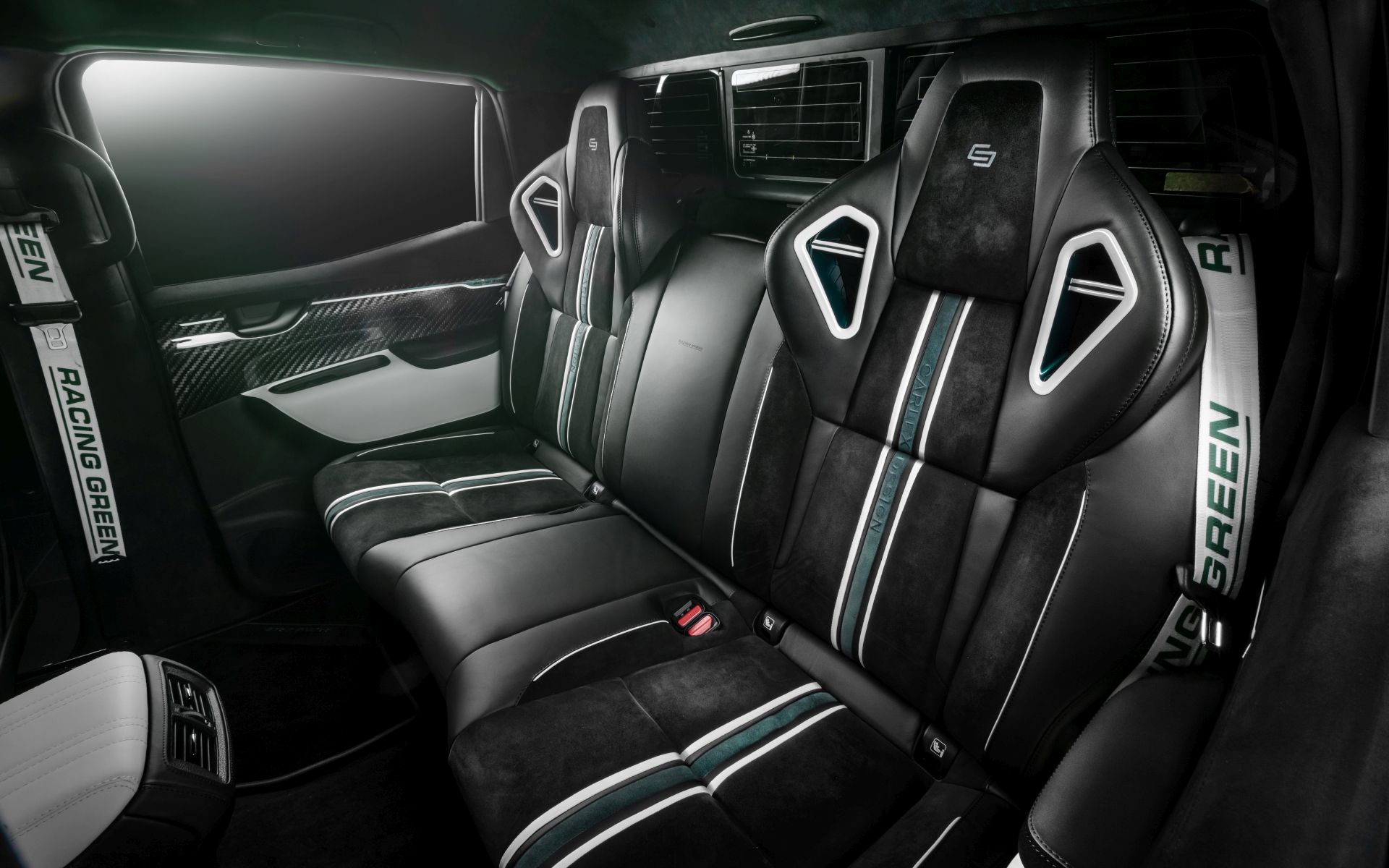 The reshaped steering wheel has been trimmed with perforated leather, ensuring a comfortable grip. Stylish carbon covers have been placed on the steering wheel rim, the dashboard and door panels, as well as on the meter dials. The car's new interior also features new seat belts with a green custom print.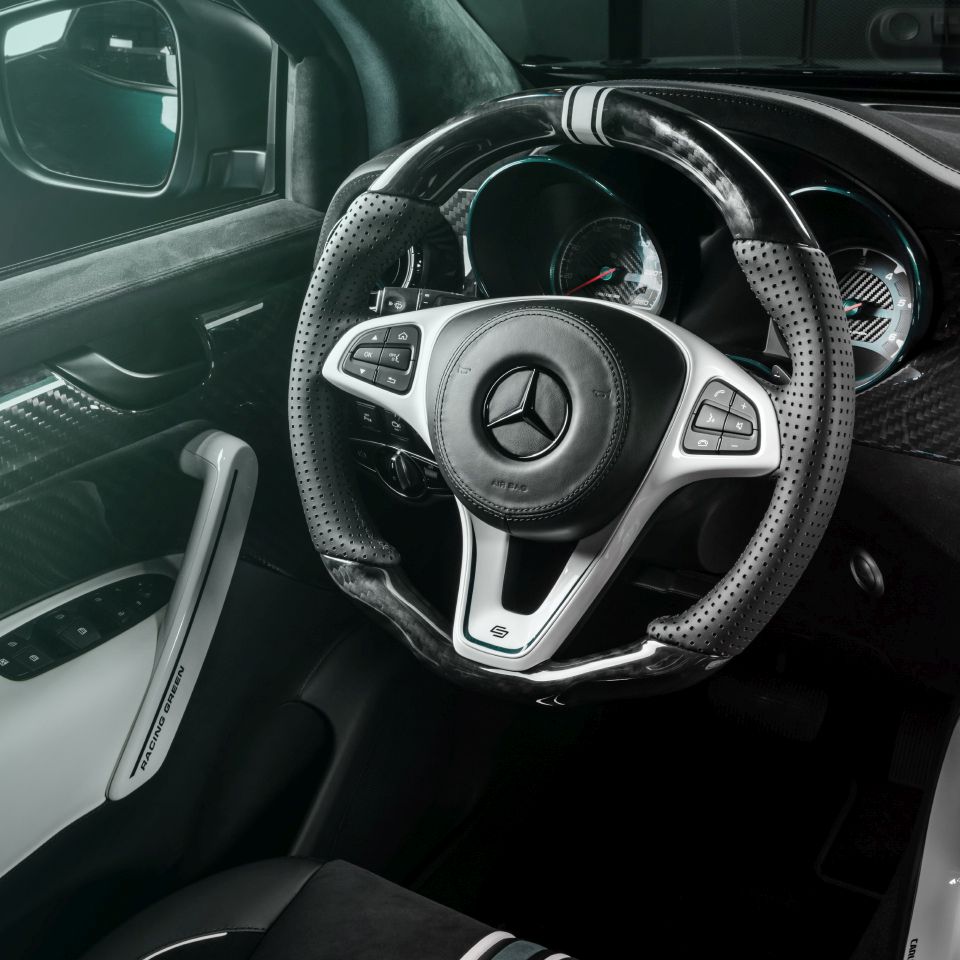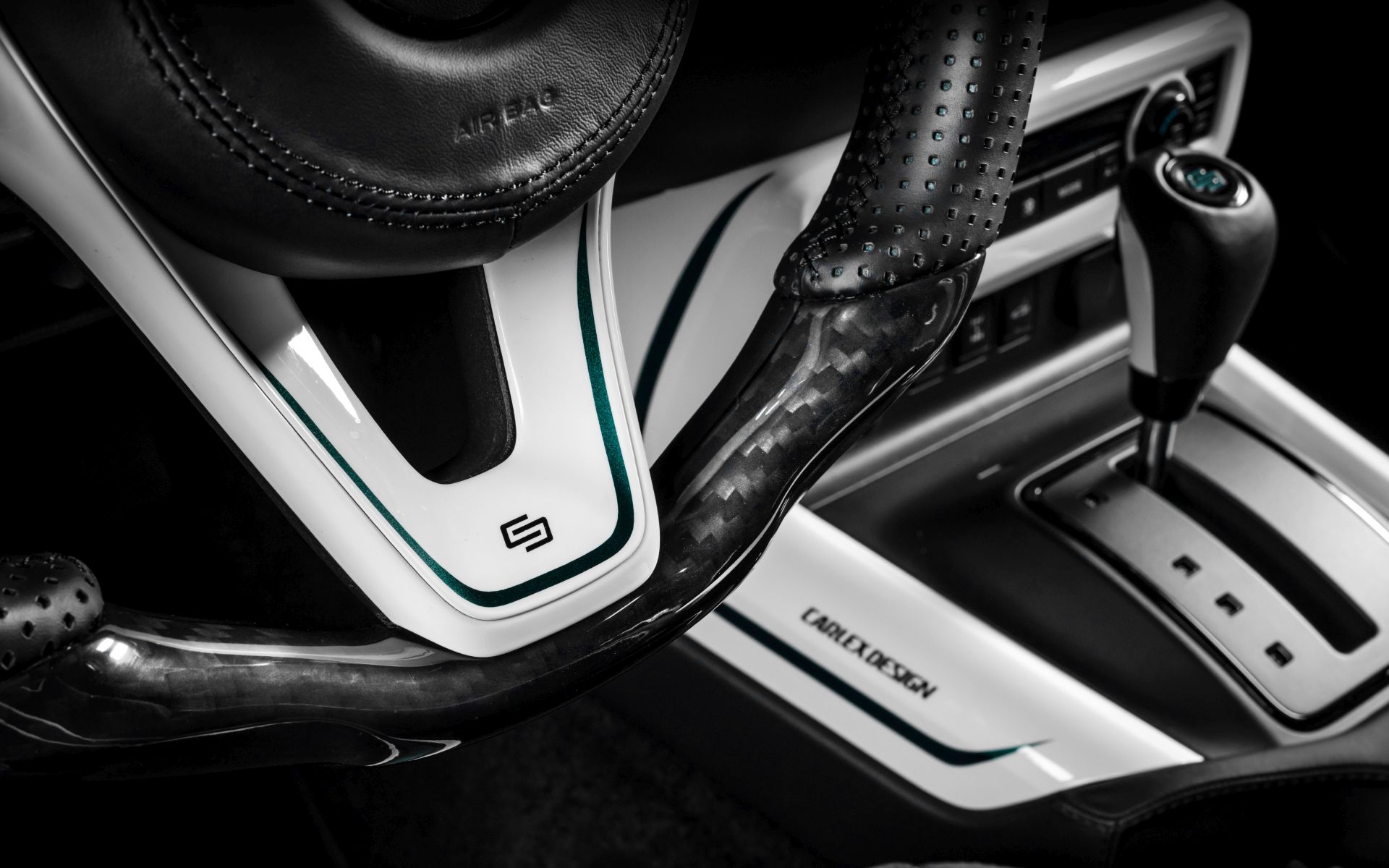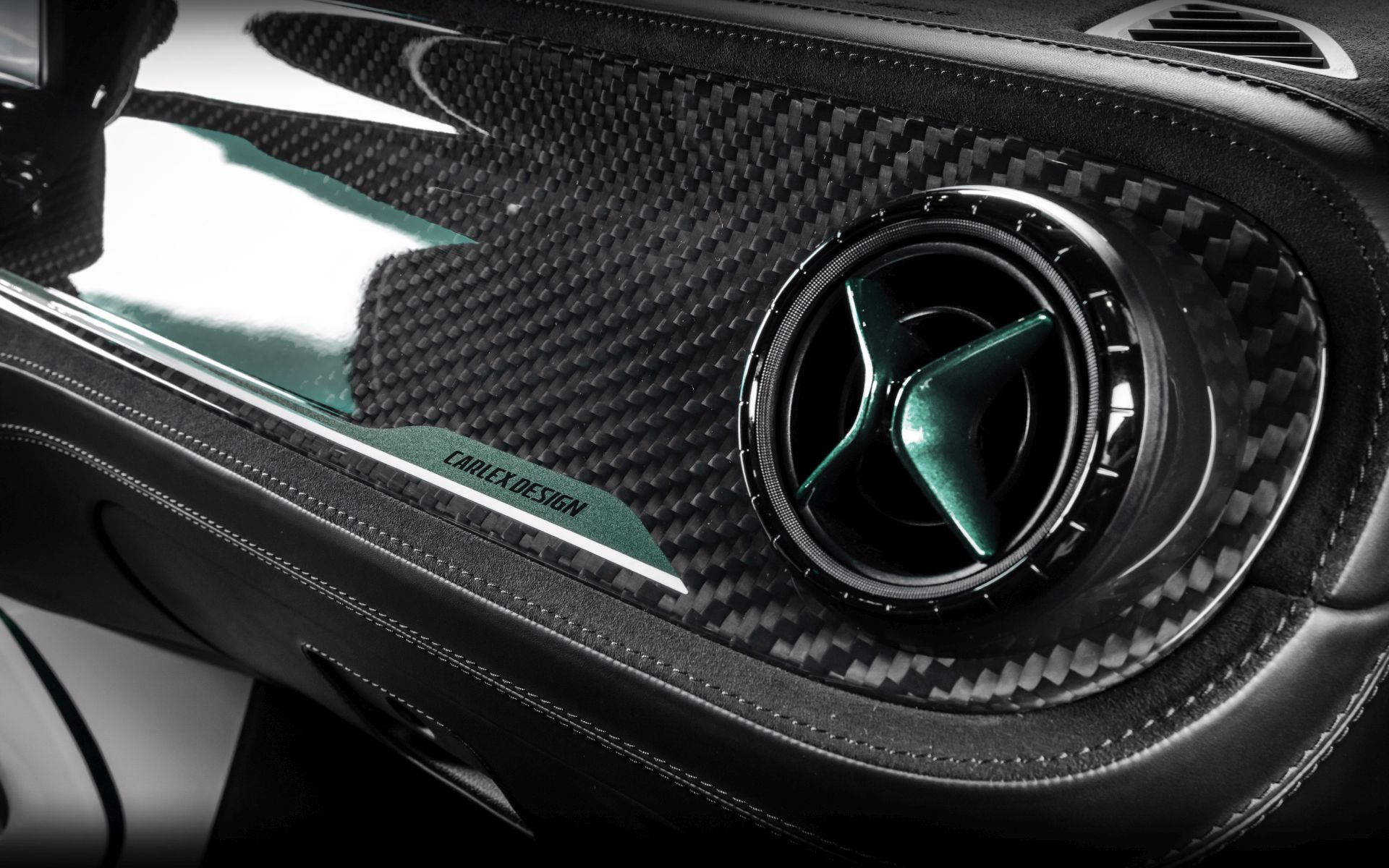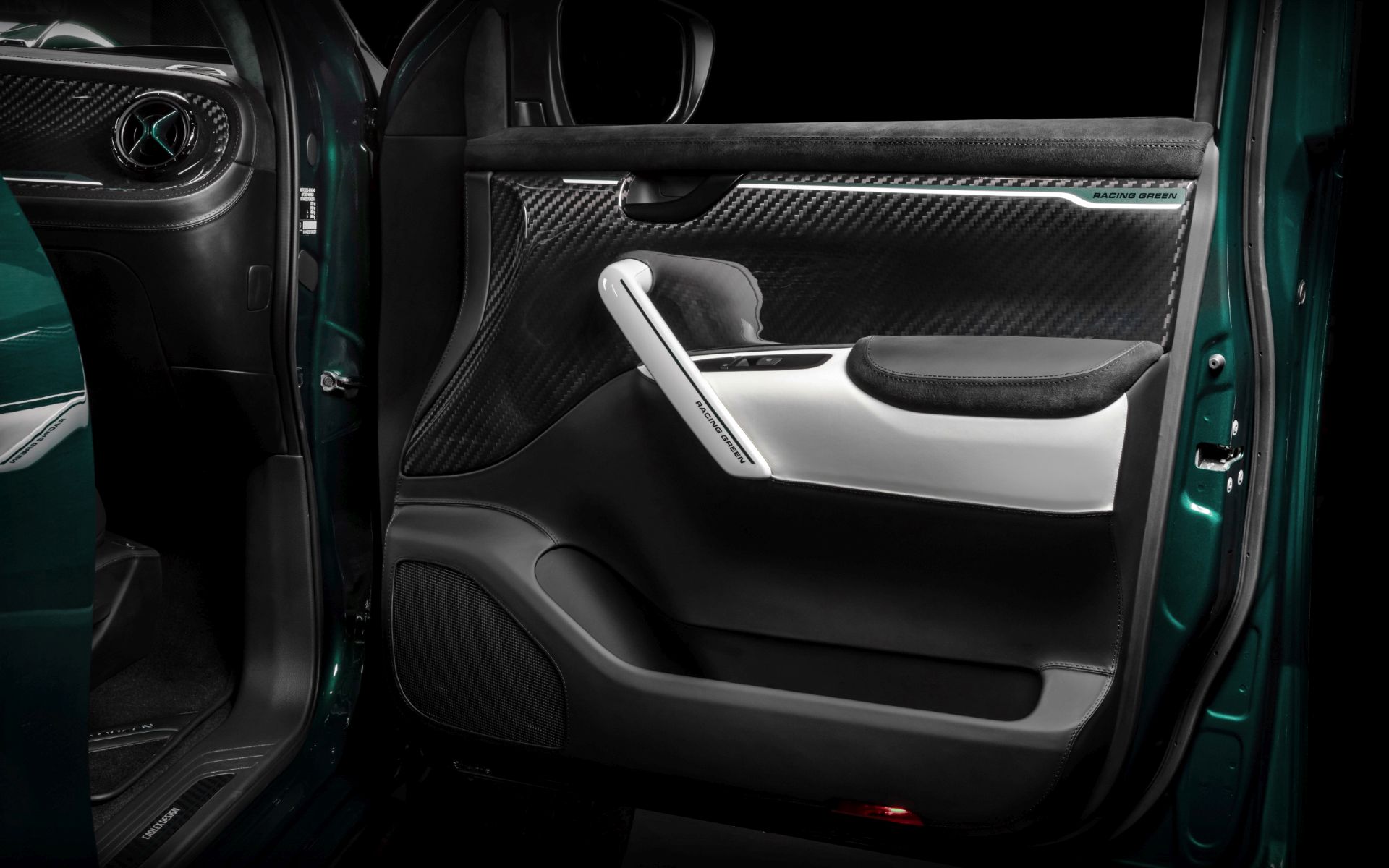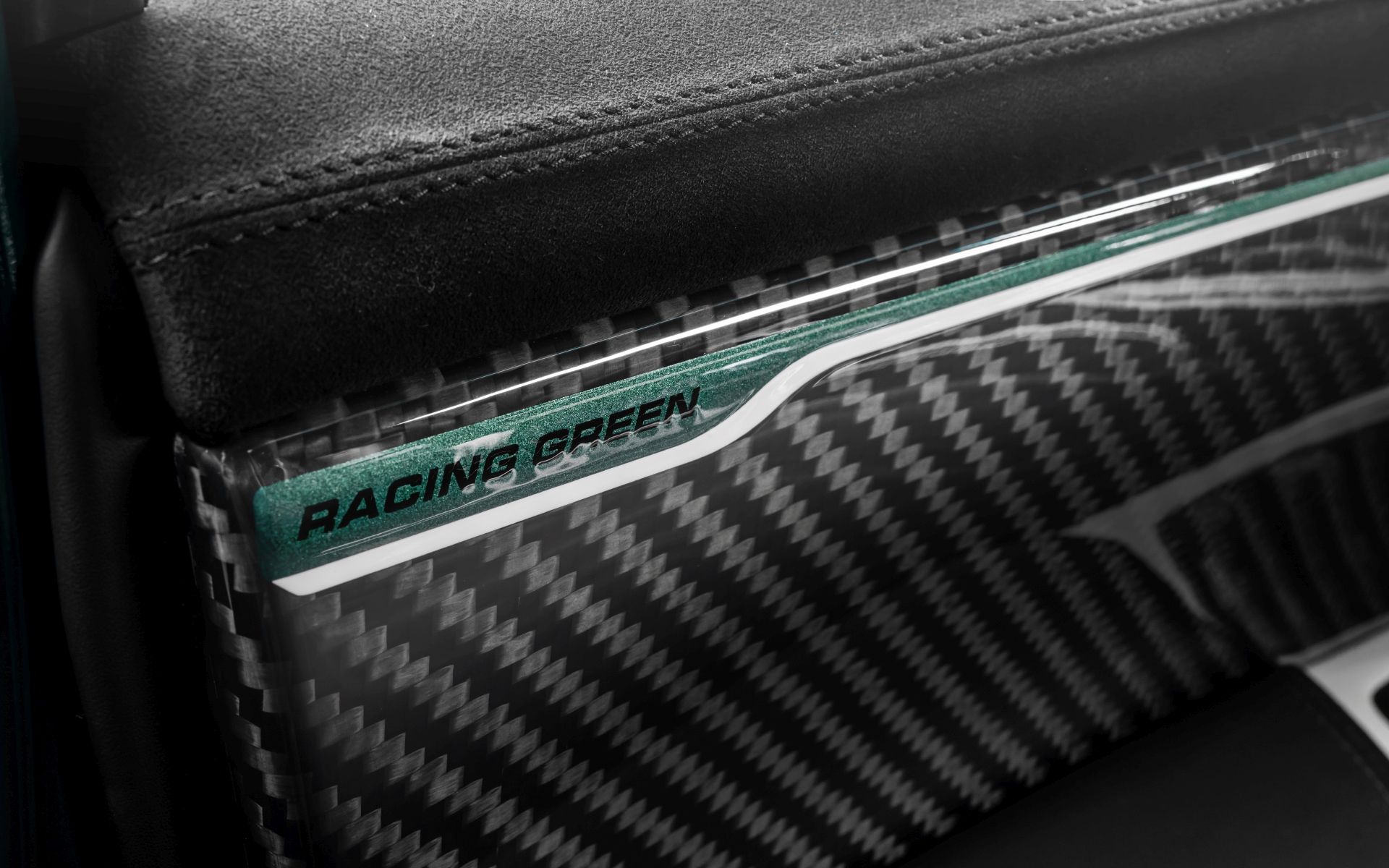 Body kit
front bumper (carbon), grille mesh, central bonnet cover (carbon), bonnet lip (carbon), headlight frames, rear light frames, rear spoiler (carbon), front bumper diffuser (carbon), front arch extensions (carbon), rear arch extensions (carbon), rear bumper (carbon), mirror covers (carbon)
Carbon front
Wheels
20″ alloy wheels, styled tyres
Painting of the car's body:
specially selected Racing Green colour, hand brushed, white painted stripes
Styling
emblems, arch extension decors
Add-ons
Carbon StyleBar (green painted), painted brake callipers , City 01 side sills, roller lid shutter, tonneau coated with structural protective paint
Eibach suspension kit
Upholstery by Carlex Design Carlex Design
Carlex Design converted front seats, trimmed with leather and Alcantara, Carlex Design converted rear seats, trimmed with leather and Alcantara, dashboard trimmed with leather and Alcantara, door panel trimmed with leather and Alcantara, leather handbrake lever, central console and central armrest trimmed with leather, headliner, pillars, and sun visors trimmed with Alcantara
Carbon dashboard panel and carbon door panels
Steering wheel modification
reshaping, trimming with leather, painted elements, carbon covers
Floor mats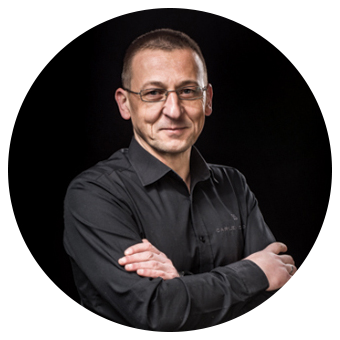 Tomasz Krawczyk
Sales Development manager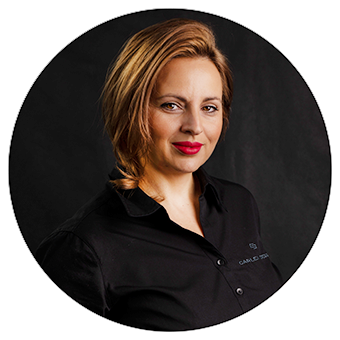 JOANNA SZOTEK-BYLICA
KEY ACCOUNT MANAGER