CARLEX RACING
LAMBORGHINI URUS
The exceptional Carlex Racing line is now well established special edition by Carlex Design, based on a flagship SUV from Lamborghini. Urus made in Carlex Racing Edition is a stylish fusion of a sporty character, luxury, and handcraft.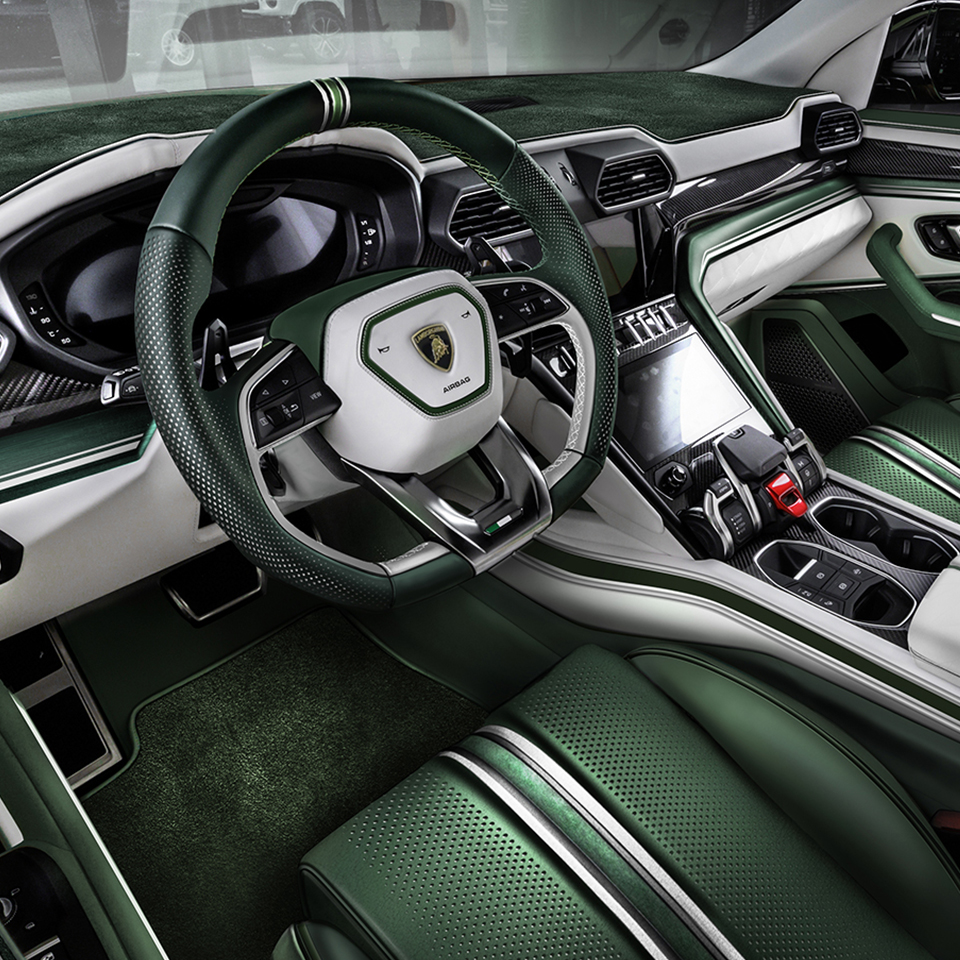 The new interior of Carlex Racing Urus is a bold and refreshing take on a modernistic look. Dark bottle green Alcantara and leather contrasts perfectly with porcelain white upholstery. The unique dissapearing perforations and leather strap decorative stitching has given the car's interior a unique dimension.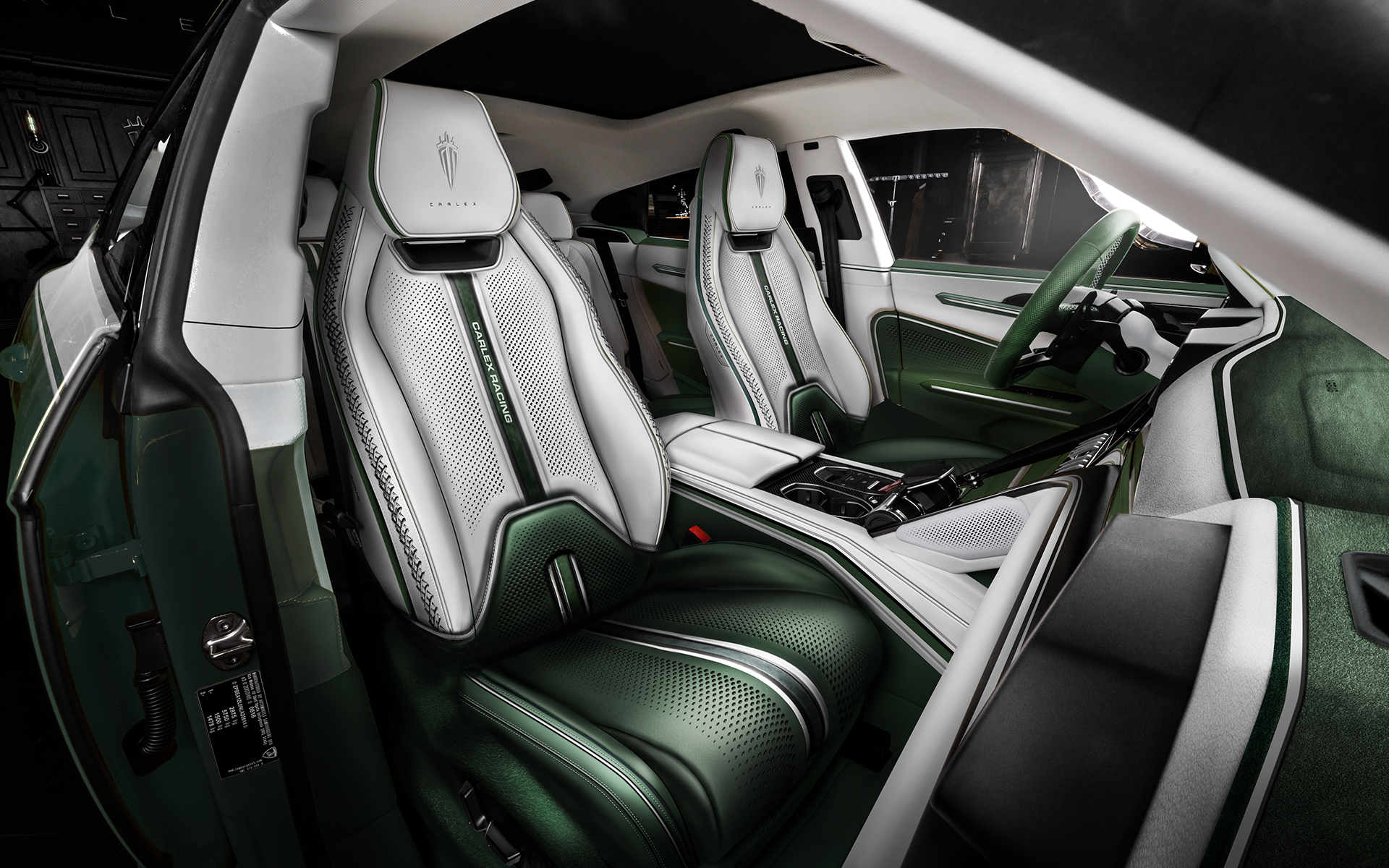 CERTIFICATE OF AUTHENTICITY
Carlex Design takes immense pride in their meticulous craftsmanship and unwavering commitment to excellence, ensuring the utmost satisfaction of their discerning clientele. As a testament to the exceptional quality and uniqueness of every vehicle that undergoes a Carlex modification, the esteemed company presents each owner with a distinguished Certificate of Authenticity.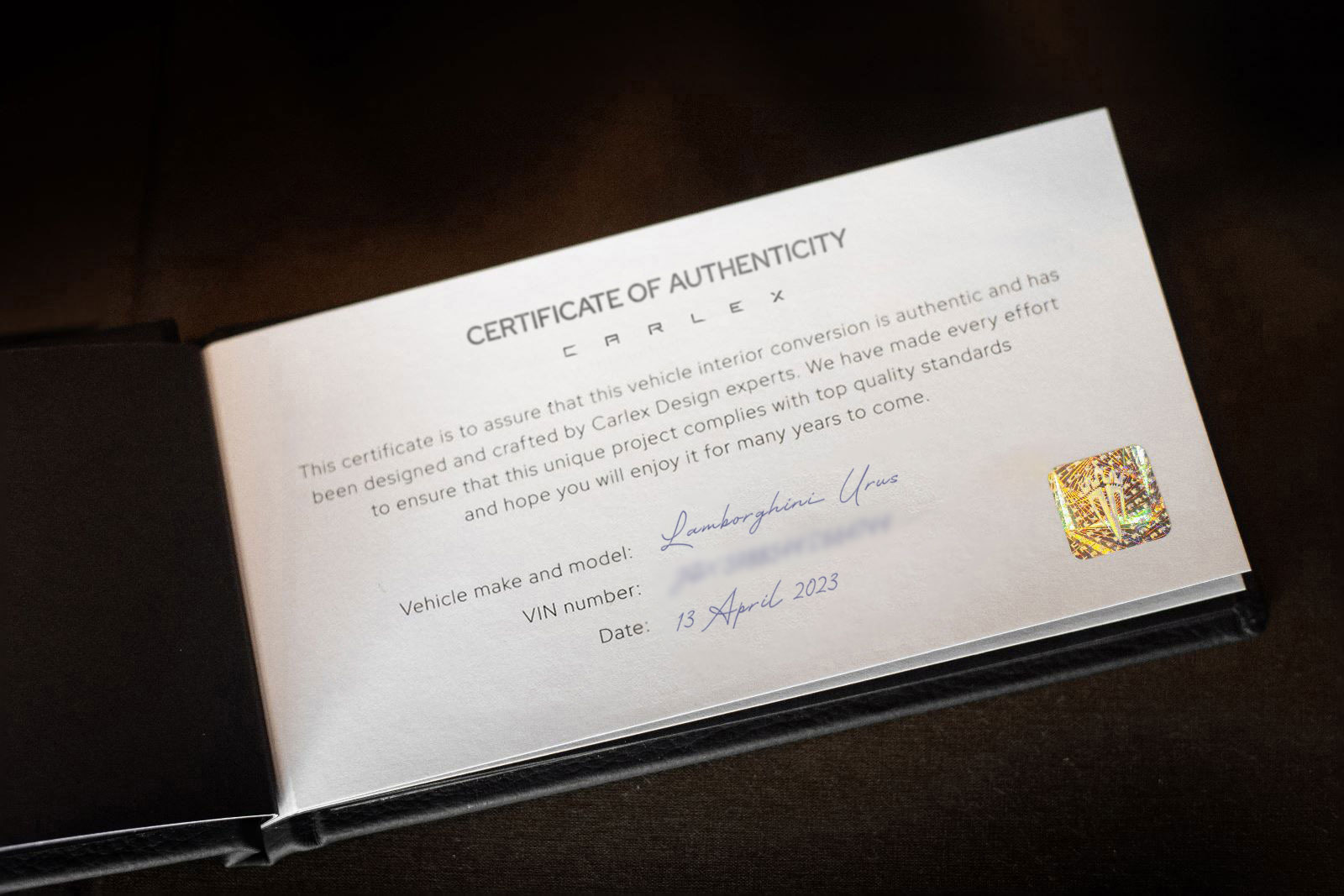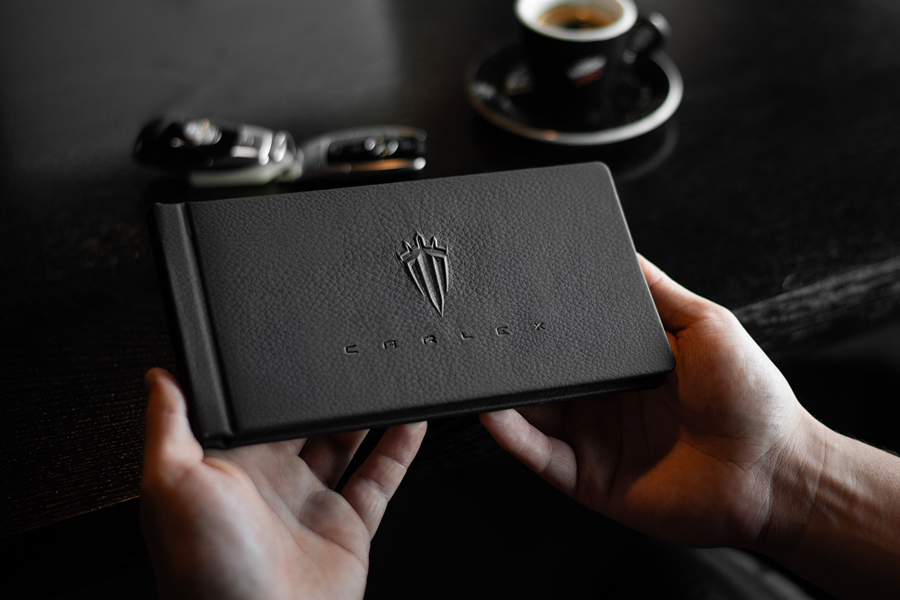 FULL PRICE
356,000.00 EUR NET
PRICE INCLUDES VEHICLE, INTERIOR AND EXTERIOR MODIFICATIONS
Vehicle included - Lamborghini Urus, 4.0, 2023, BRAND NEW (0km)
SCOPE OF CONVERSION
Front seats:
reshaped front seats trimmed with plain and perforated leather, decorated with embossed motifs
Rear seats:
trimmed with plain and perforated leather
Dashboard and central tunnel trimmed with leather and Alcantara
Door panels and central armrest trimmed with leather
Headliner padded with Alcantara®
Pillars trimmed with Alcantara®
SCOPE OF CONVERSION
Painting of the car's body
Carlex Design emblems
DETAILS
Bespoke Carlex Design forged, alloy wheels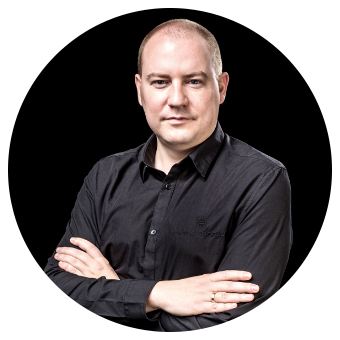 MATEUSZ HABDAS
SALES MANAGER