CARLEX URBAN
HYUNDAI SANTA FE
The CARLEX URBAN EDITION is a one of a kind SUV which combines urban chic and a sporty character. An intriguing and expressive silhouette, massive wheels, and a bold and stylish interior make it the most designer car in the D-segment in the market.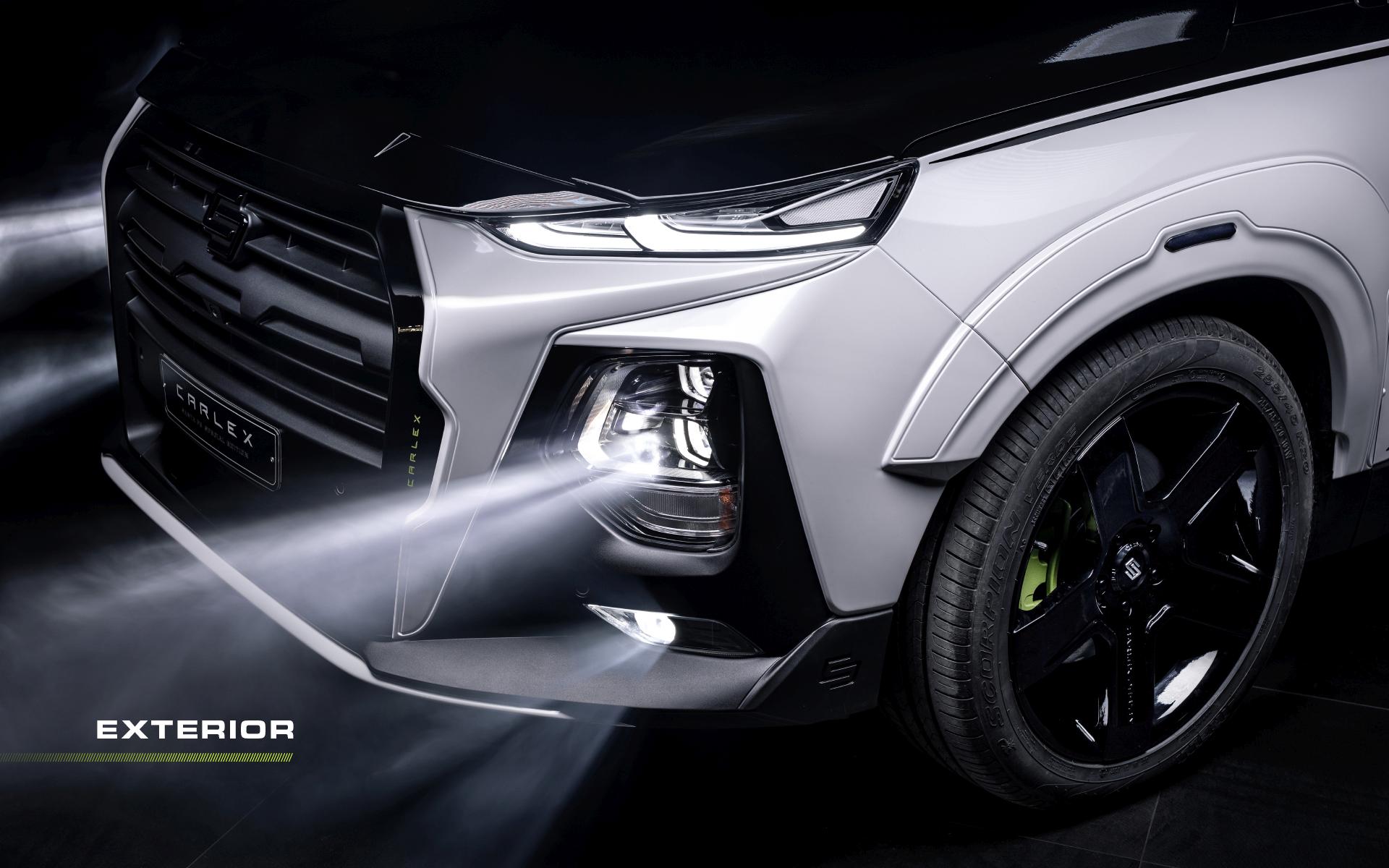 The dynamic character of the URBAN EDITION has been marked with a bespoke body kit: the car has a bold and energetic front bumper and an aerodynamic rear part, thanks to designer spoilers and diffuser. The CARLEX URBAN EDITION features stylish arch extensions that perfectly correspond with the minimalist 20-inch alloy wheels. The contrasting wrap film at the upper car's body makes the vehicle look fresh and unique. It is a real head turner!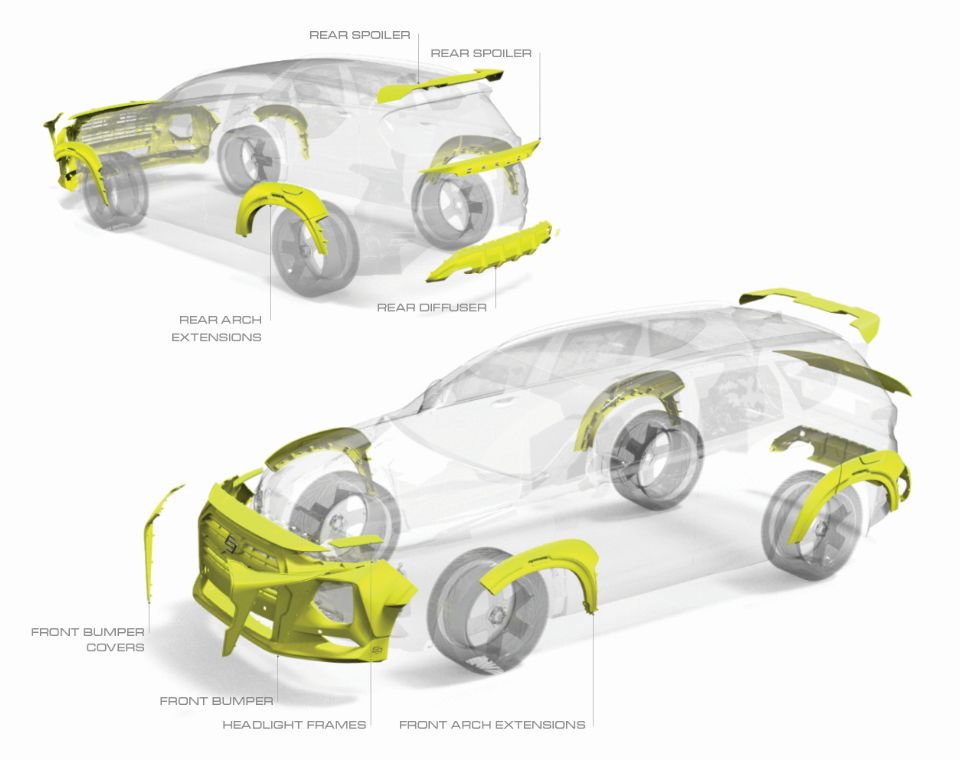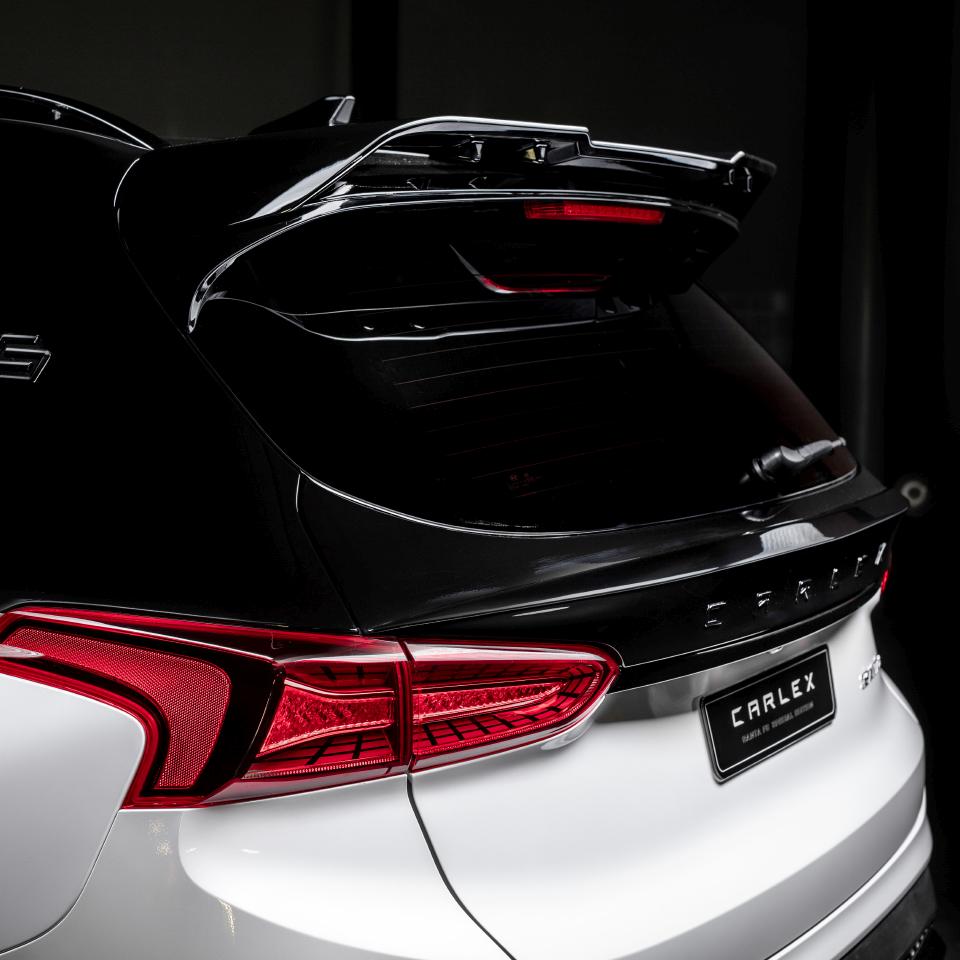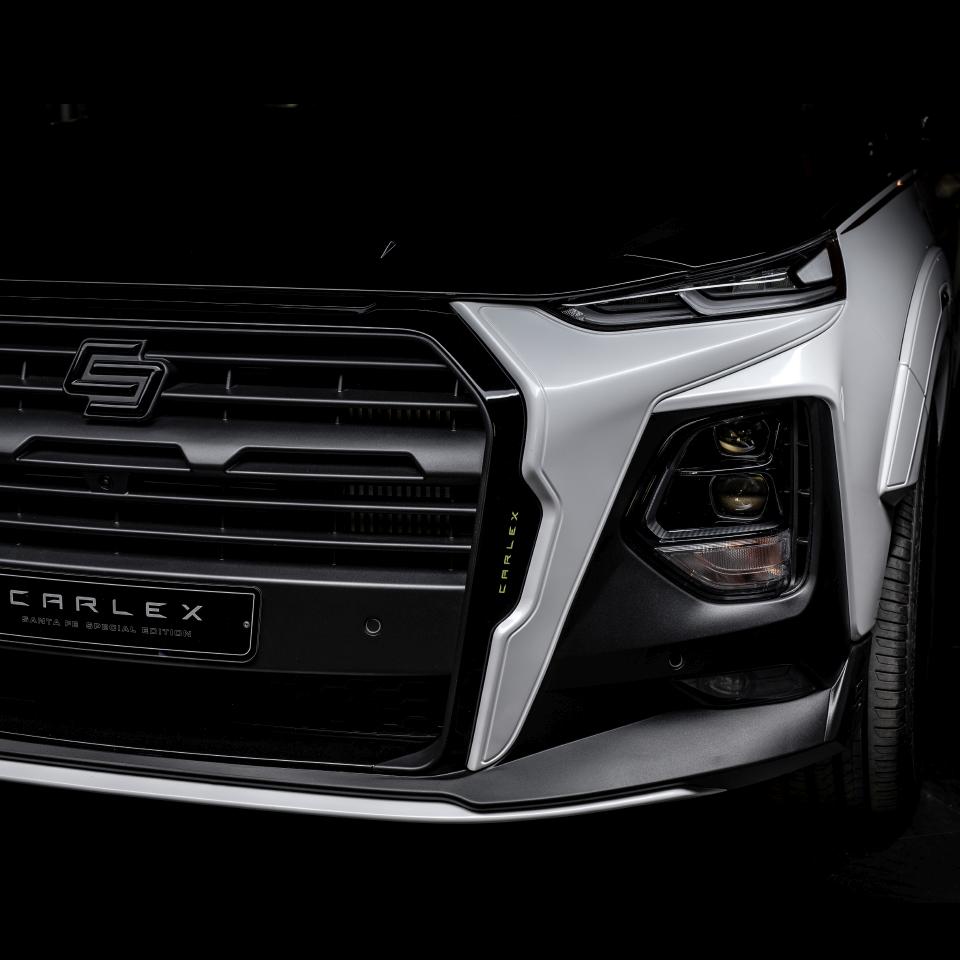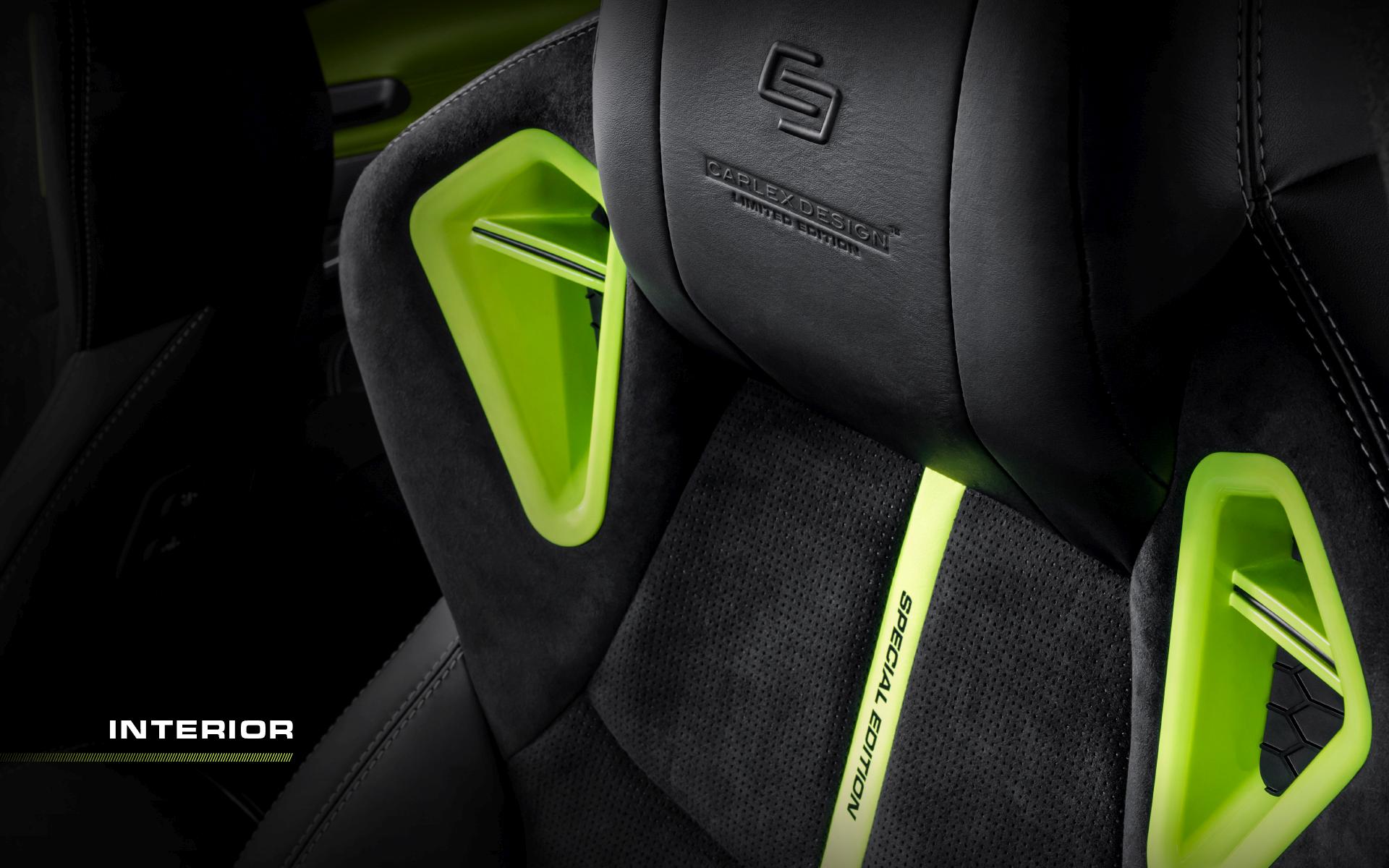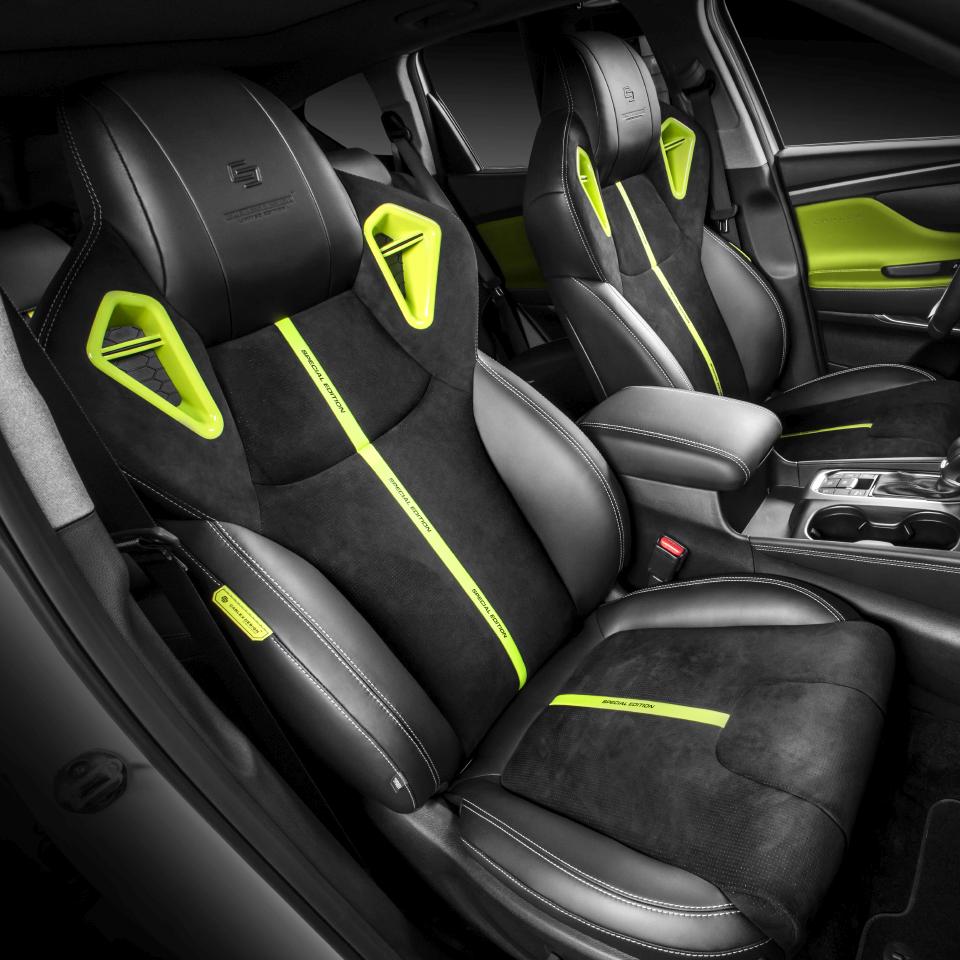 A bold dark interior of the URBAN EDITION is a combination of elegance and a sporty style. Bespoke front seats, trimmed with leather and quilted Italian Alcantara®, make the interior dynamic and comfortable like that of a limo. Lime decors in the seats, door panels and the steering wheel give the car a touch of originality.
The new shape of the steering wheel guarantees a comfortable grip and a perfect control over the car. The steering wheel has been trimmed with leather and Alcantara® which makes the driving experience even more pleasant and exciting.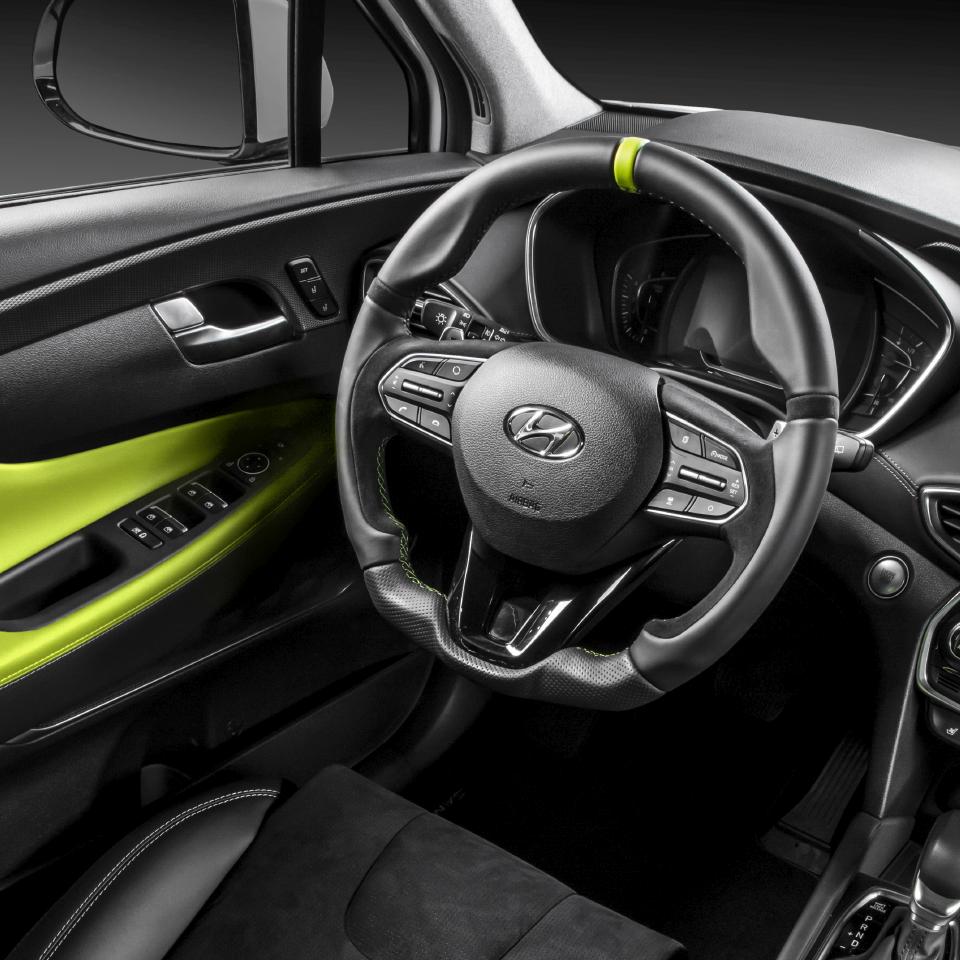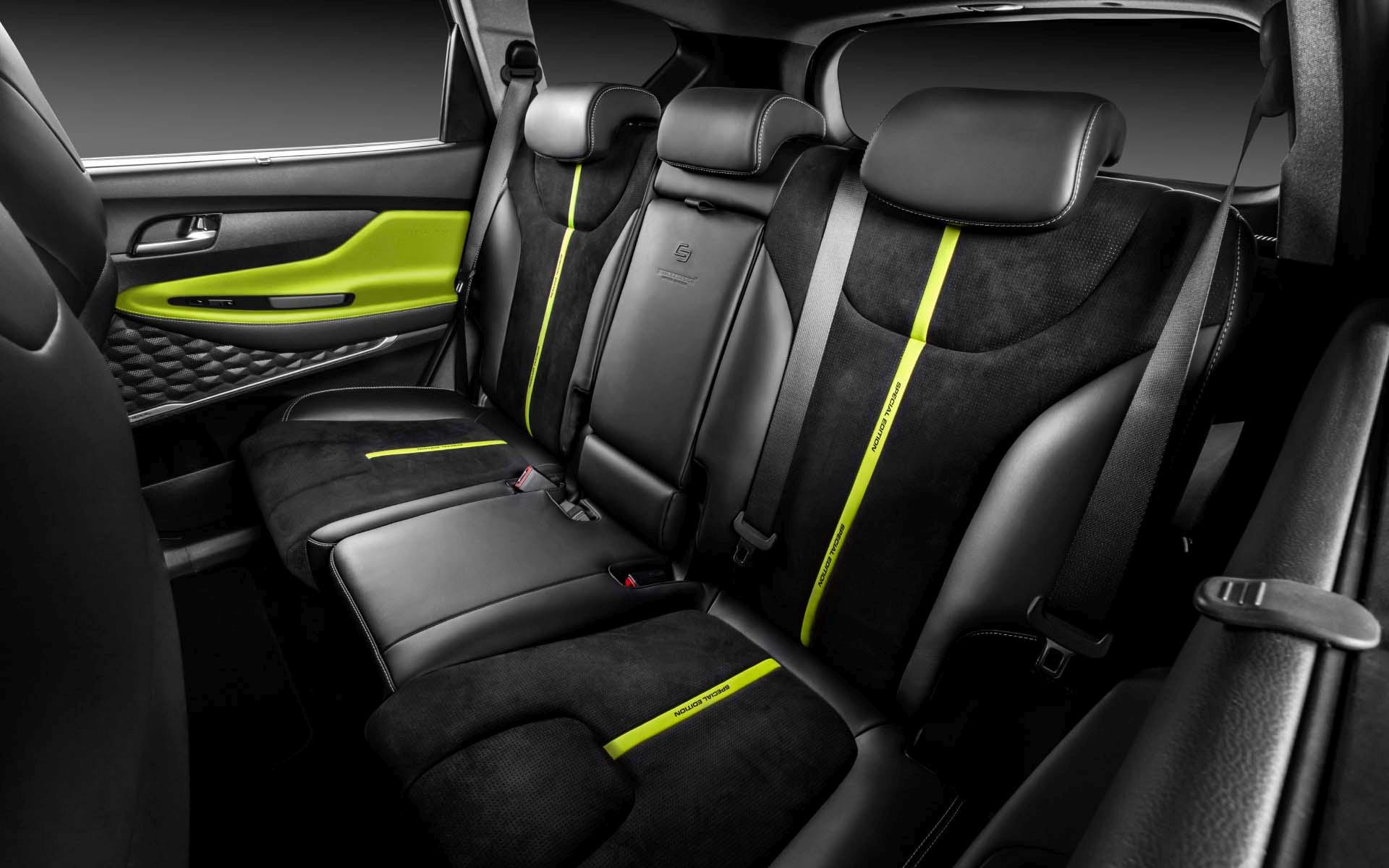 EXTERIOR
Body kit:
front bumper , left bumper panel (front), right bumper panel (front), CD bumper emblem (front), left headlight frame, right headlight frame, front left arch extension, front right arch extension, rear left door extension, rear right door extension, rear left arch extension, rear right arch extension, left fuel filler cover, rear bumper extension (left panel), rear bumper extension (right panel), rear diffuser, rear towing eye cover , rear spoiler (two-part), rear central spoiler with a logo, front towing eye cover
Suspension:
Eibach lowering kit 25mm
Wheels:
20″ Carlex Design alloy wheels, PIRELLI L255/45 R20 SC VERDE 101W AO tyres, 20 mm EIBACH spacers (4 pcs.), HSF tyre pressure sensors with valves (4 pcs.)
Exhaust system:
exhaust system endings, V8 Exhaust Sound System
Styling:
exterior styling stickers
Exhaust system endings
INTERIOR
Leather and Alcantara® upholstery by Carlex Design:
Carlex Design converted front seats trimmed with leather and Alcantara, rear seats trimmed with leather and Alcantara, leather door armrests
Steering wheel modification:
reshaping, trimming with leather and Alcantara®
EXTRA FEATURES
V8 Exhaust Sound System
Extended styling pack
ABS arch decor (silver paint)
Carlex emblems
Painting rims black (gloss)
Painting OEM parts silver
Upper body black wrap (gloss)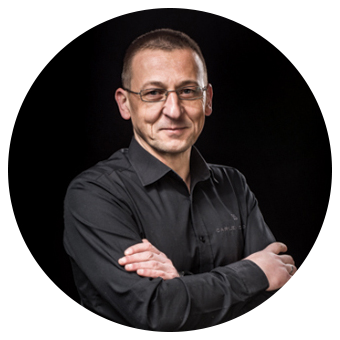 Tomasz Krawczyk
Sales Development manager