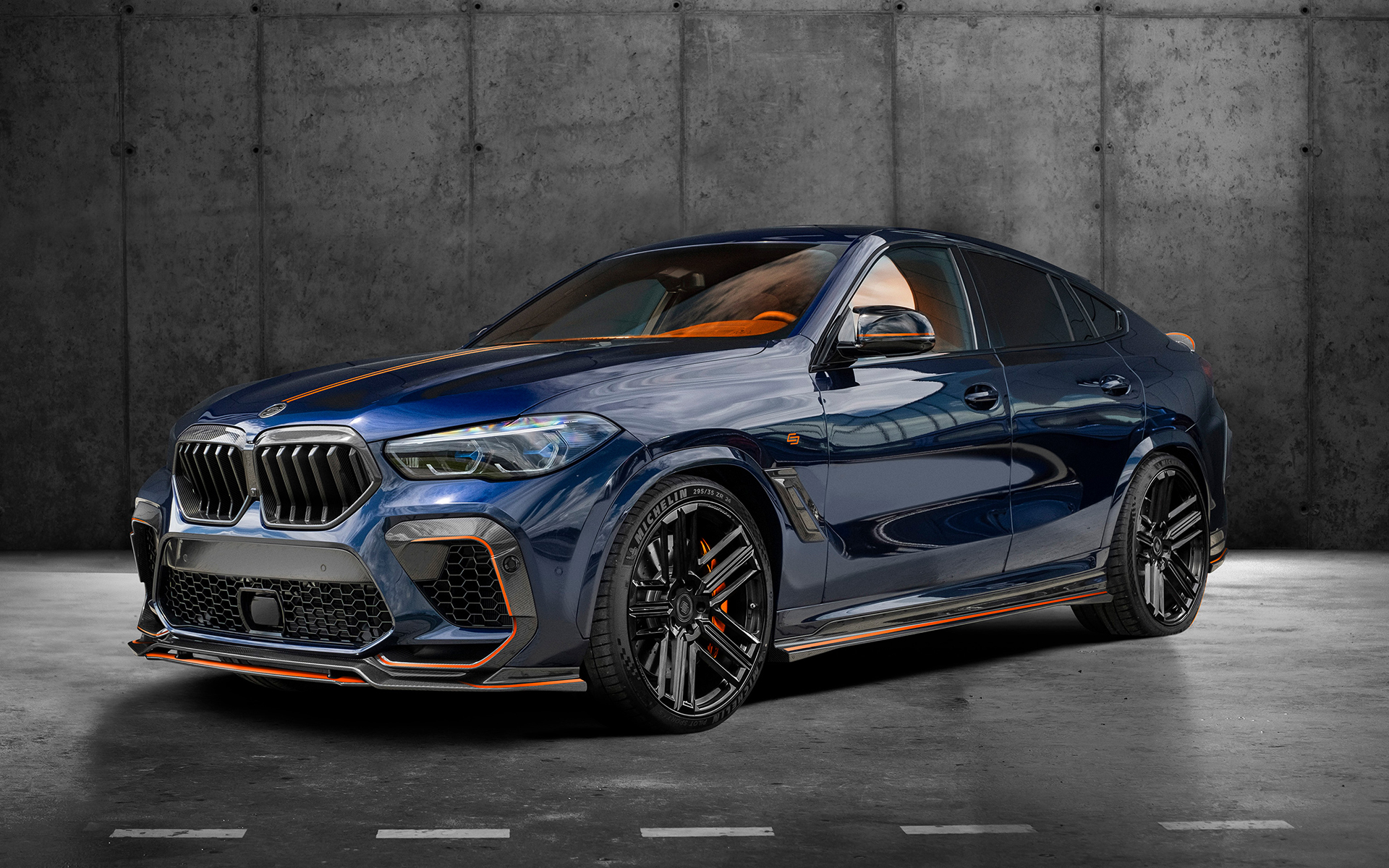 The bold lines of its massive body have been marked with carbon parts and orange accents, and the sapphire blue colour perfectly corresponds with subtle painted stripes.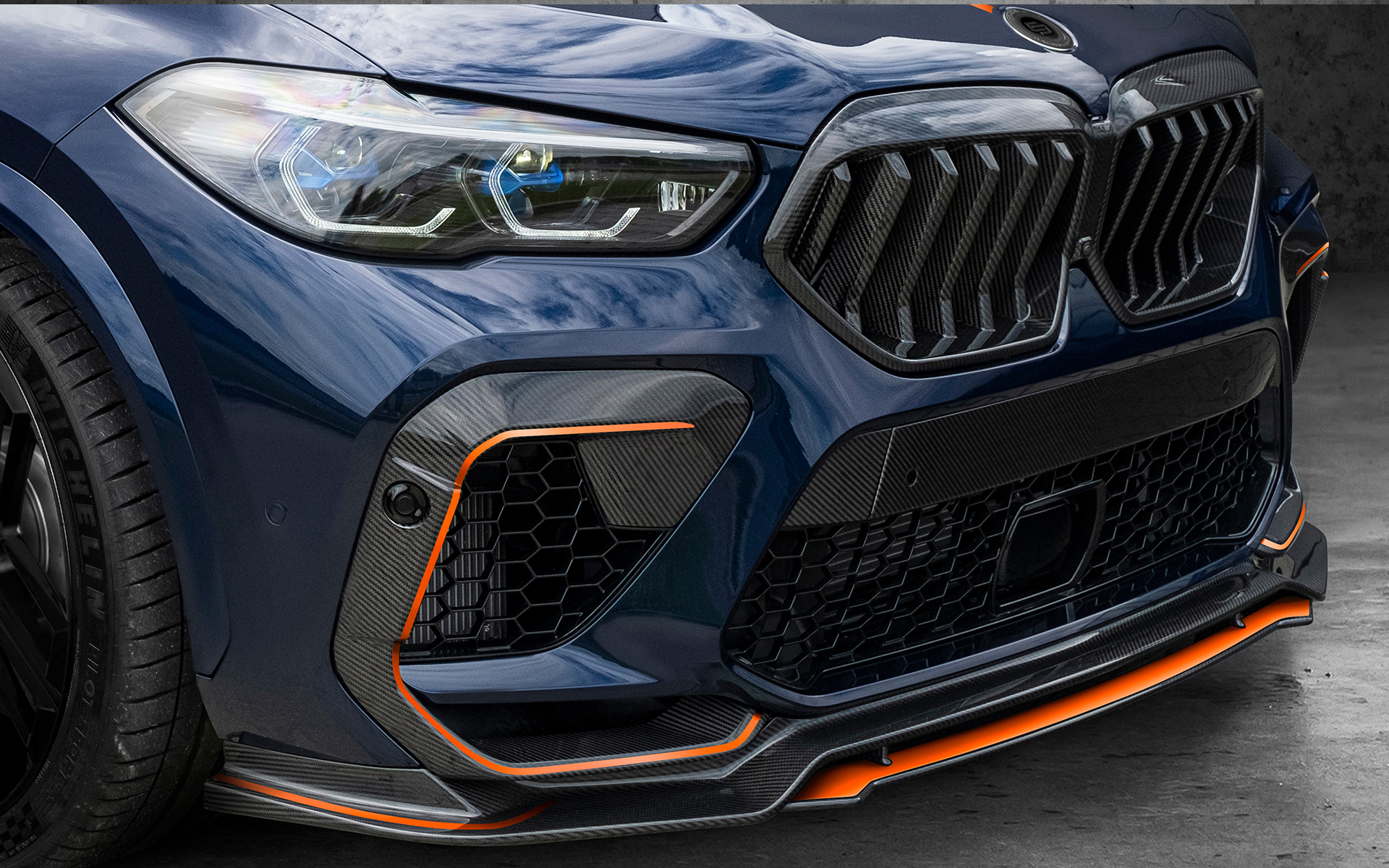 The BMW X6M by Carlex Design has a new unique interior made of Lamborghini Orange leather. This vivid colour has many fans among automotive enthusiasts and was a perfect choice for this special conversion. The new interior features decorative seams, perforation, and contrasting black leather accents.
CERTIFICATE OF AUTHENTICITY
Carlex Design takes immense pride in their meticulous craftsmanship and unwavering commitment to excellence, ensuring the utmost satisfaction of their discerning clientele. As a testament to the exceptional quality and uniqueness of every vehicle that undergoes a Carlex modification, the esteemed company presents each owner with a distinguished Certificate of Authenticity.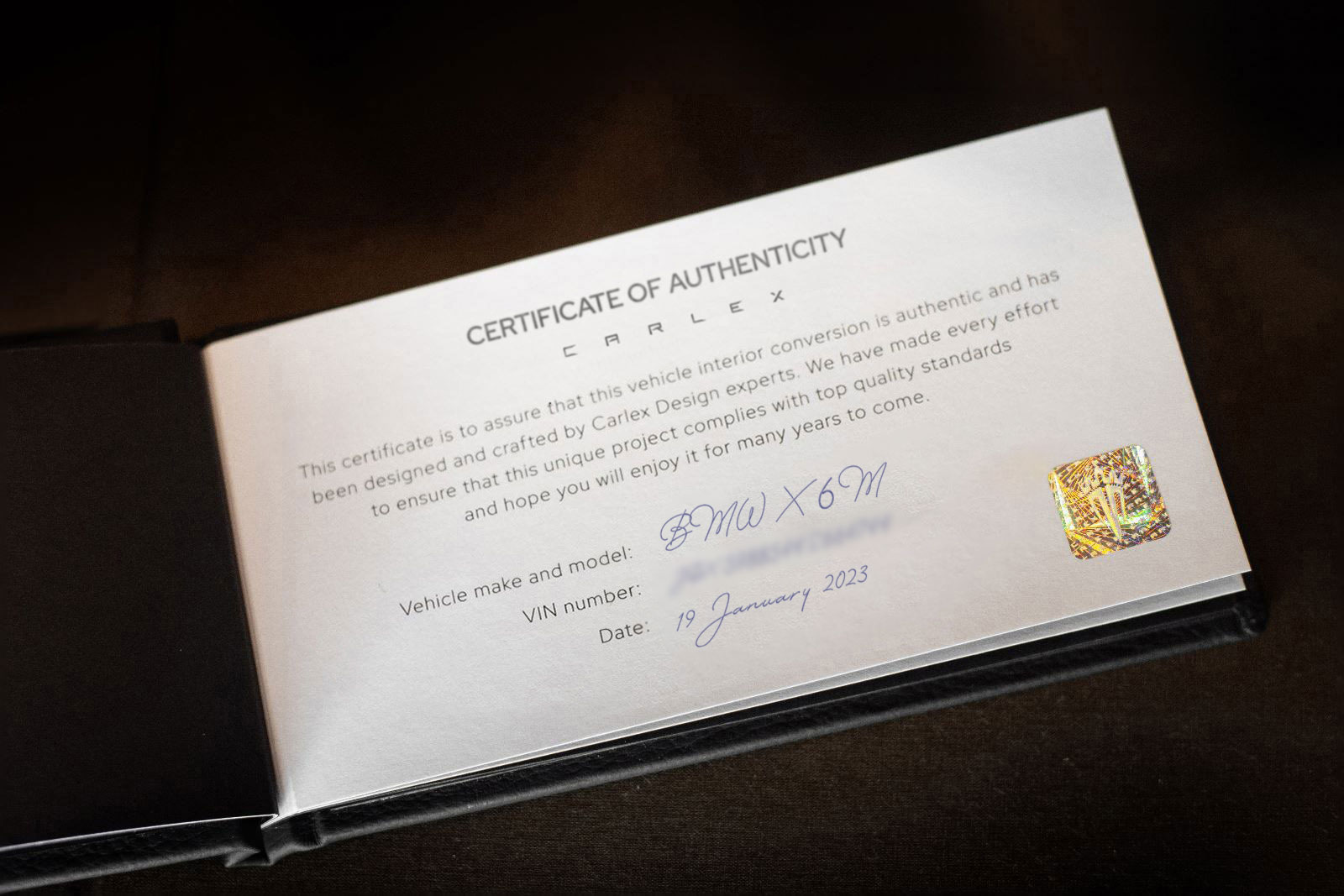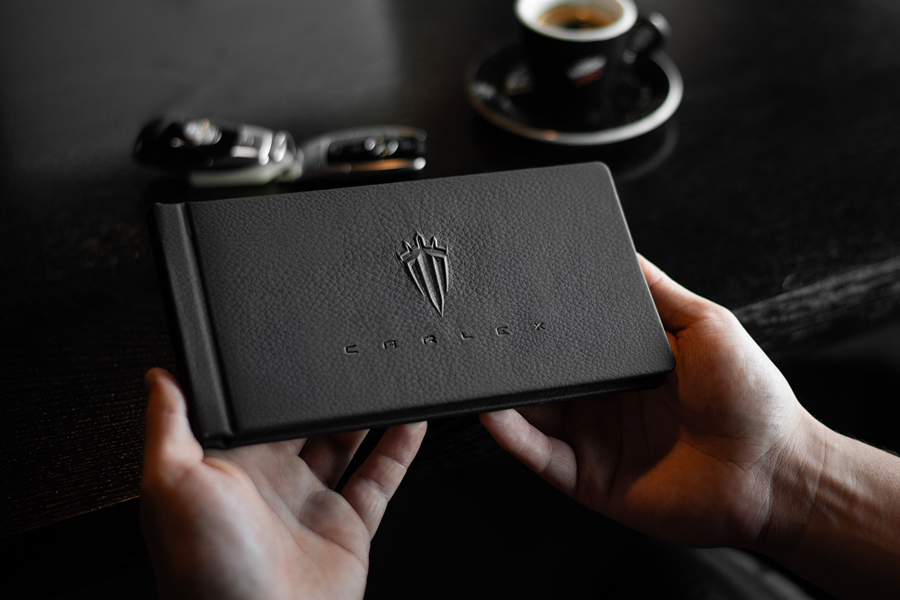 FULL PRICE
204,000.00 EUR NET
PRICE INCLUDES VEHICLE, INTERIOR AND EXTERIOR MODIFICATIONS
Vehicle included - BMW X6M, 4.4, 2023, NEW (37km)
SCOPE OF CONVERSION
Upholstery by Carlex Design:
Carlex Design converted front seats trimmed with plain and perforated leather, rear seats trimmed with plain and perforated leather, leather door armrests, perforated and plain leather central console, complete headliner upholstered with Alcantara
Steering wheel:
trimmed with plain and perforated leather
SCOPE OF CONVERSION
Painting of the car's body
Carbon fiber body kit
Carlex Design emblems
DETAILS
Bespoke Carlex Design forged, alloy wheels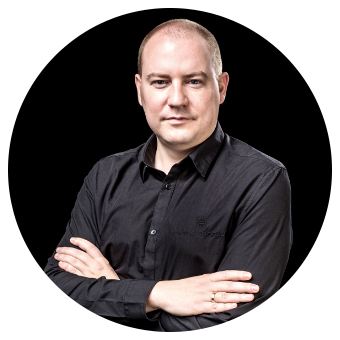 MATEUSZ HABDAS
SALES MANAGER