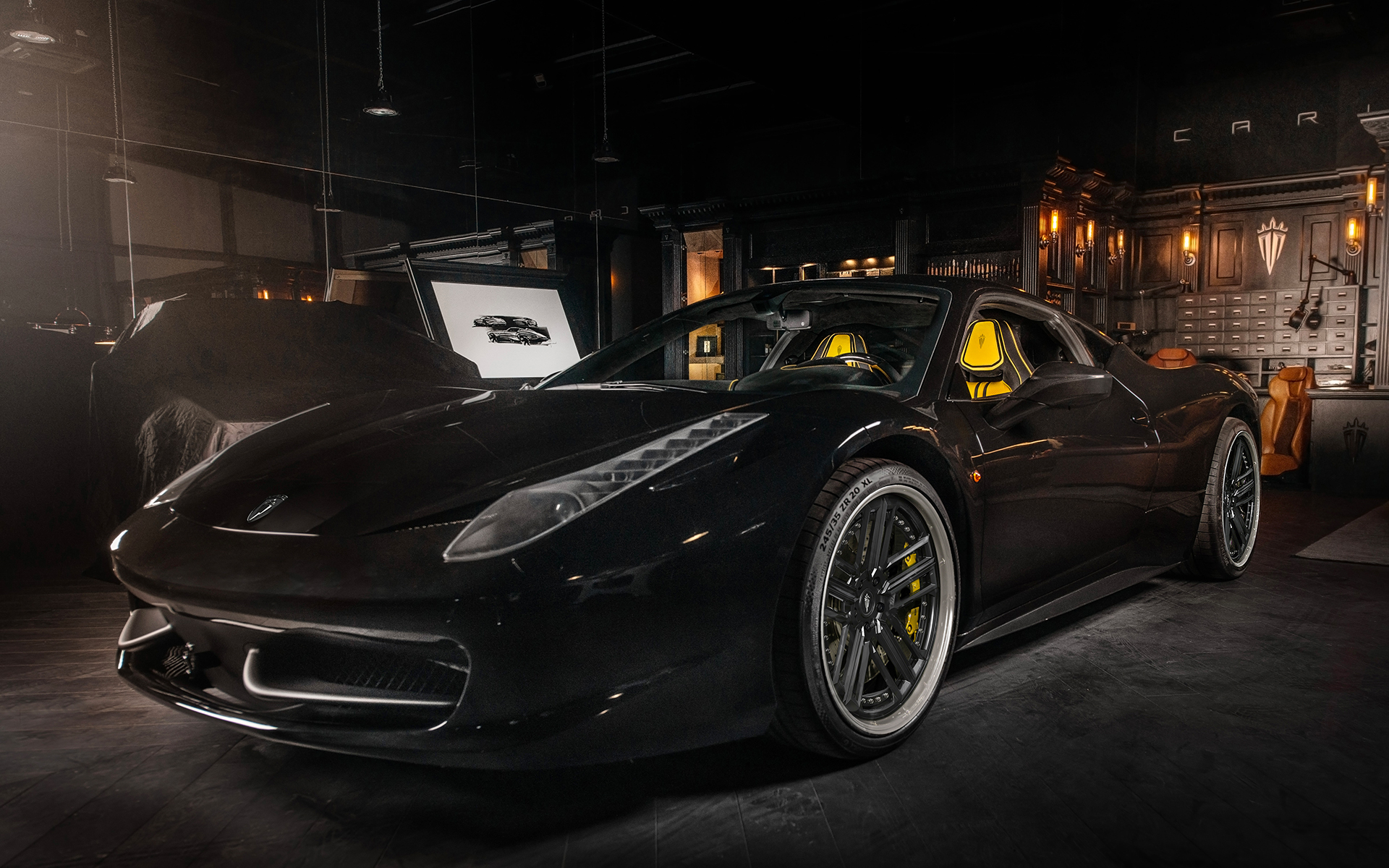 CARLEX BLACK&YELLOW
FERRARI 458 ITALIA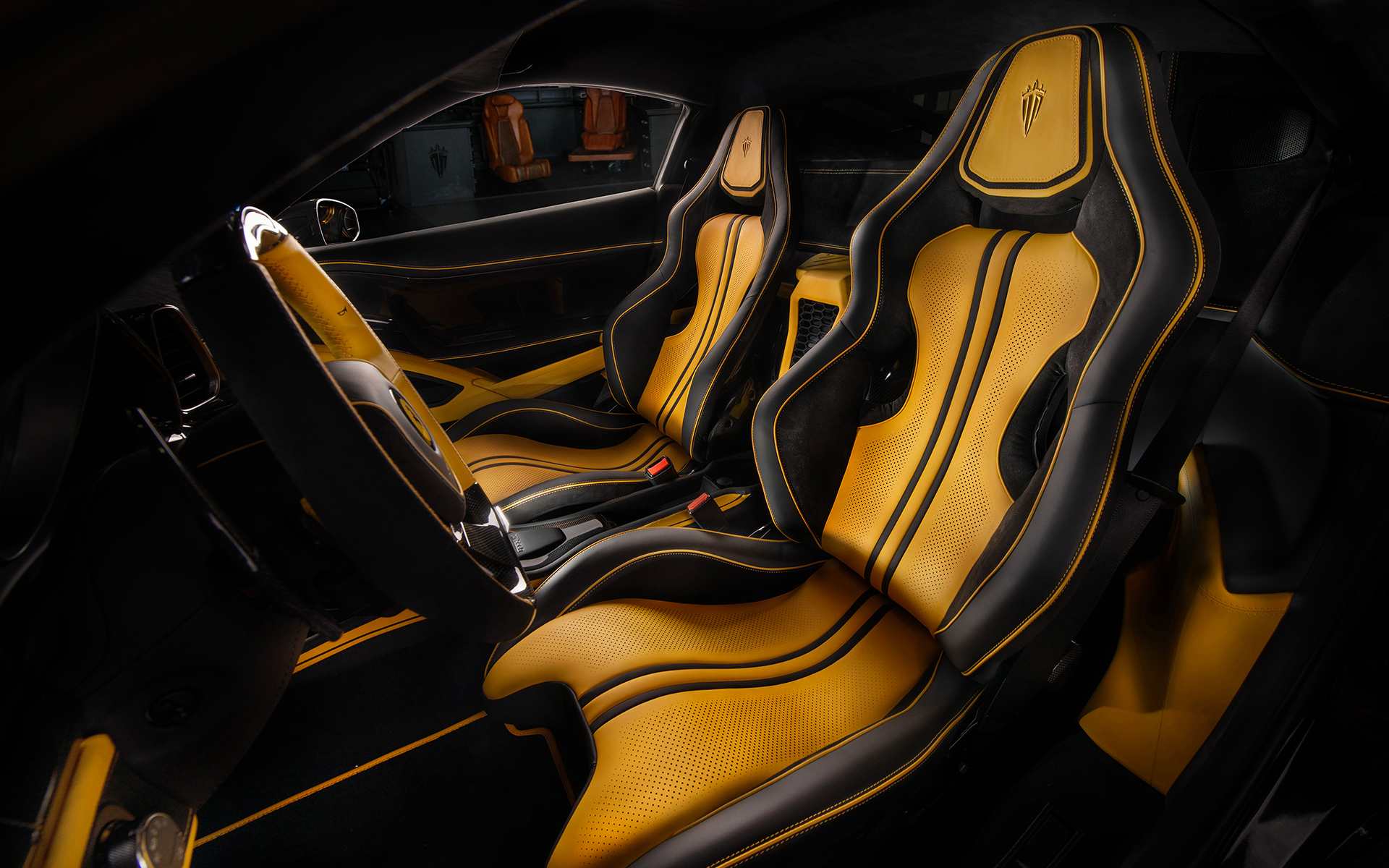 a masterpiece that impresses
The new and stunning interior of the Ferrari 458 Italia – made of yellow and black leather with a fading perforation pattern on the seats. The contrast of the two colours creates a visual spectacle that looks like a beautiful sunset, and the fading perforation pattern makes it sophisticated and elegant. The yellow and black leather interior is not just visually appealing, but also functional.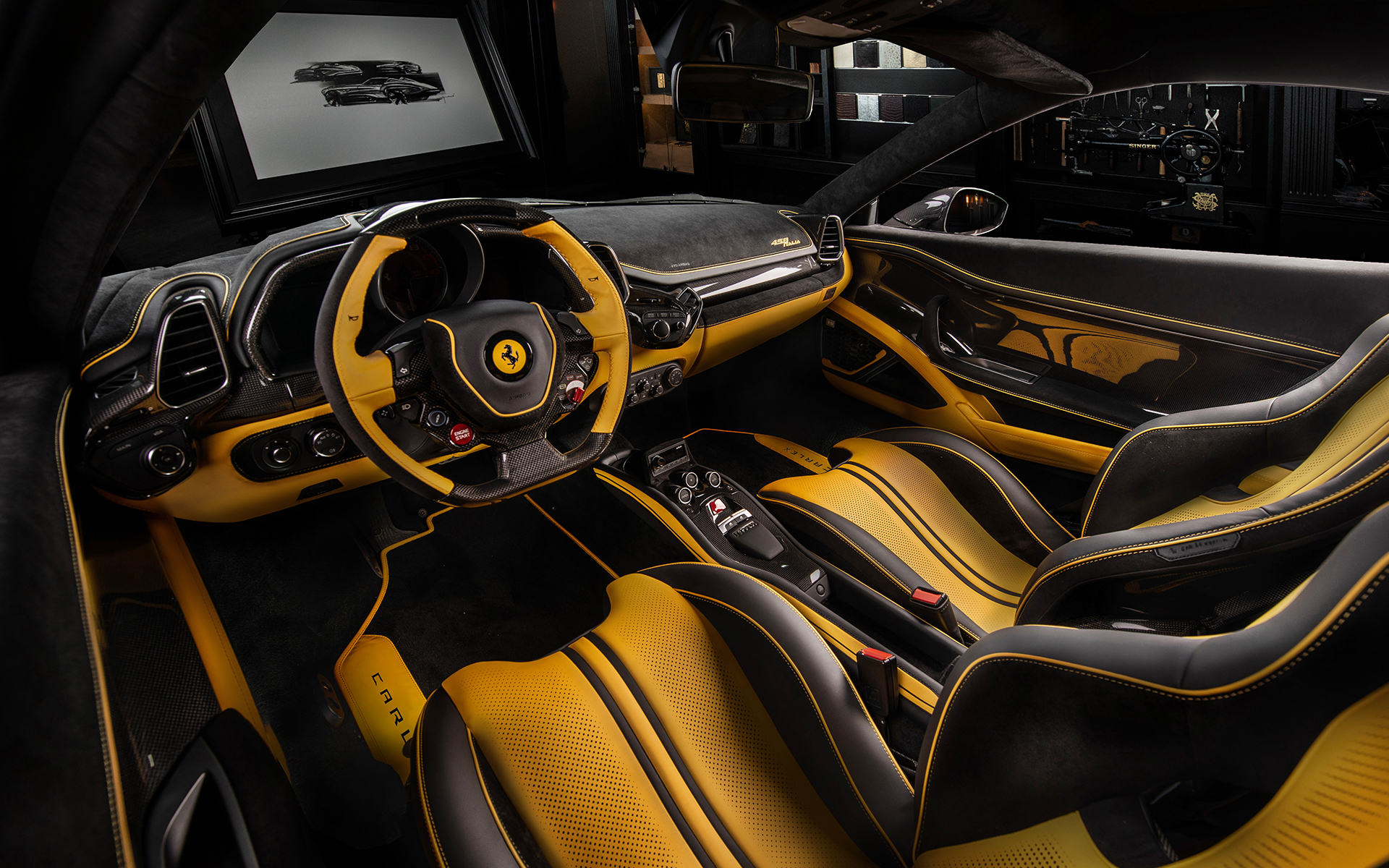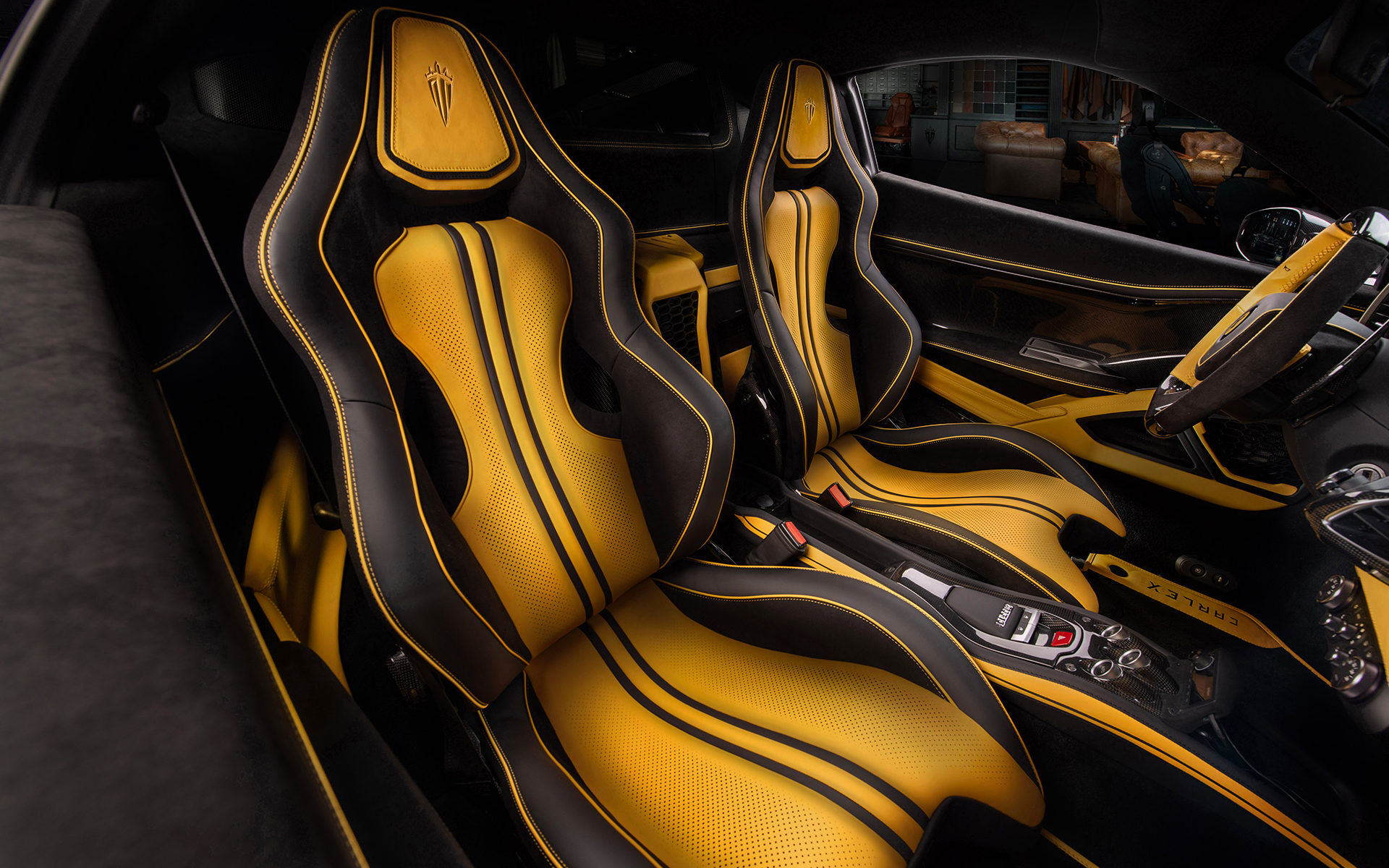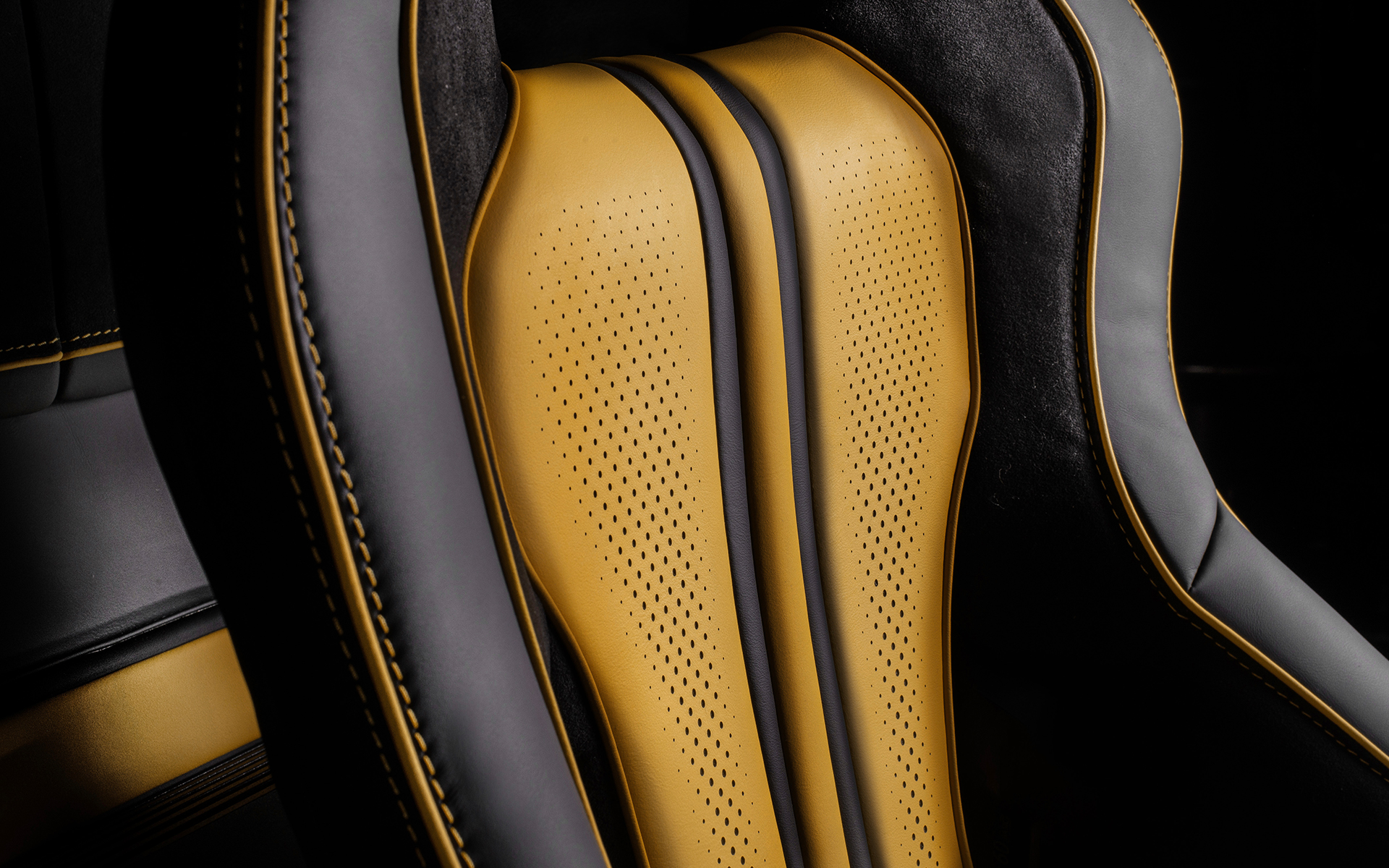 The fading perforation on the seats provides ventilation and cooling for the driver and passengers, making it comfortable for long drives.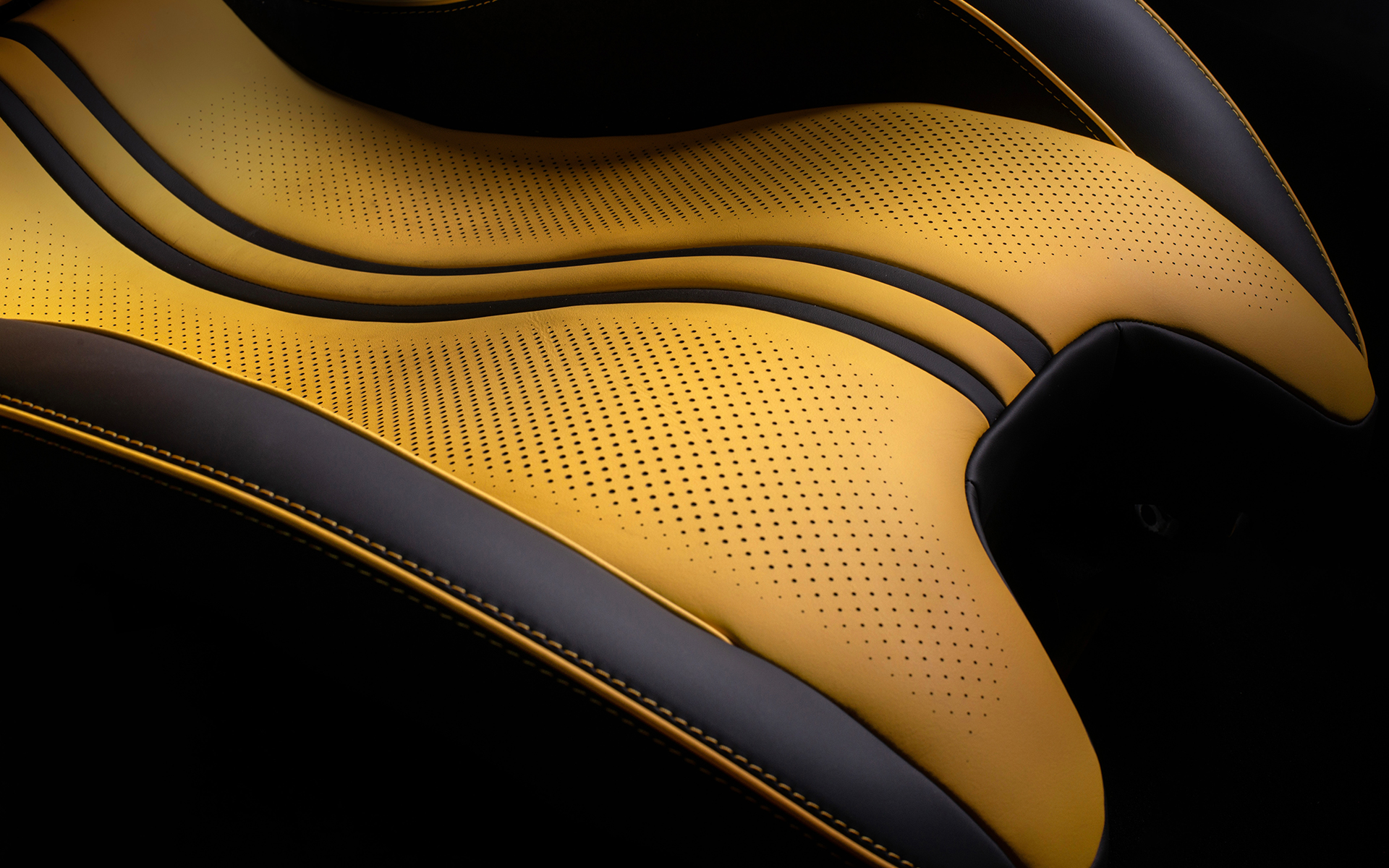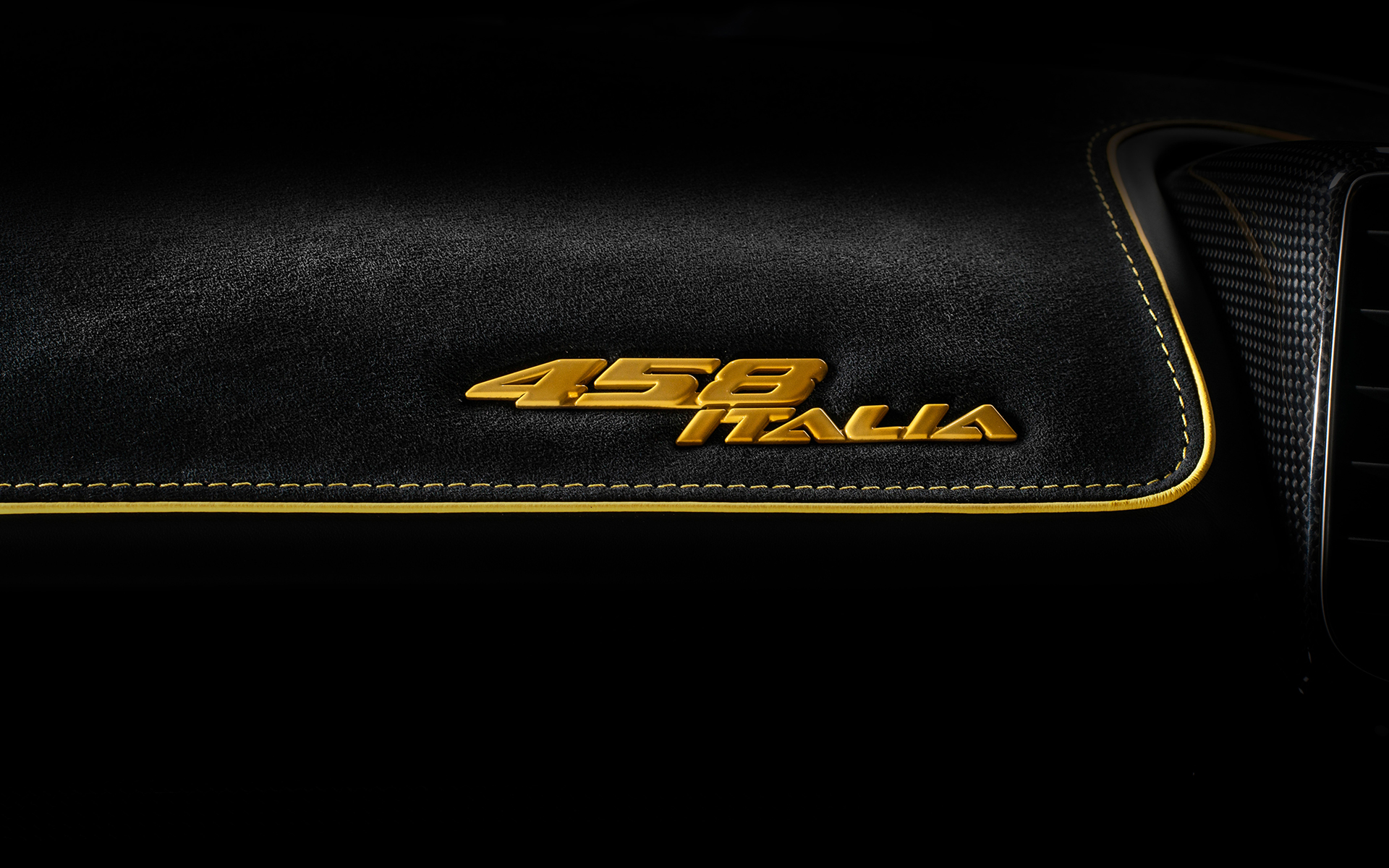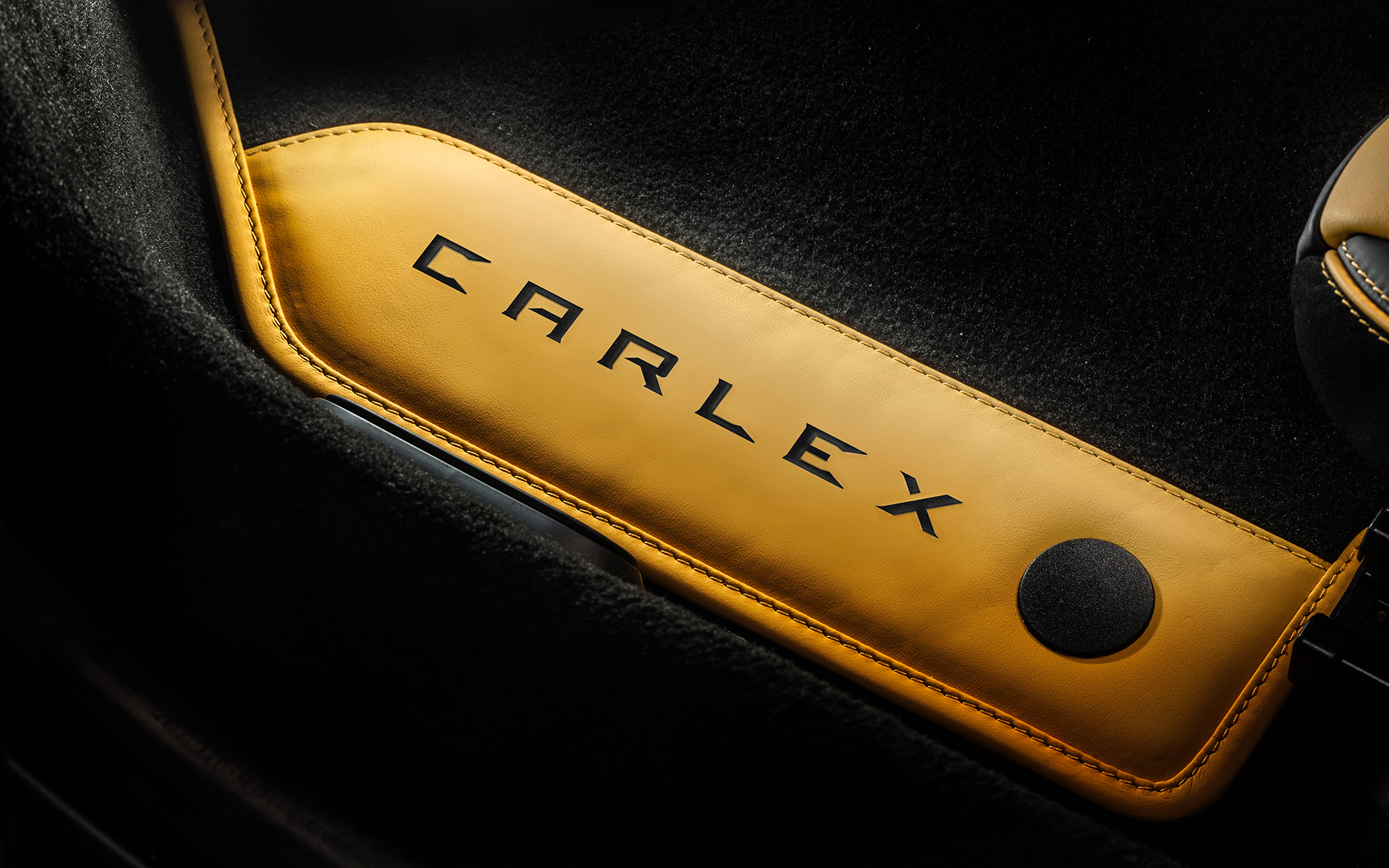 The Ferrari steering wheel, upholstered with yellow and black leather, perfectly complements the stunning interior by Carlex Design. The combination of the two colours provides a visually striking contrast, while the leather ensures a comfortable grip for the driver.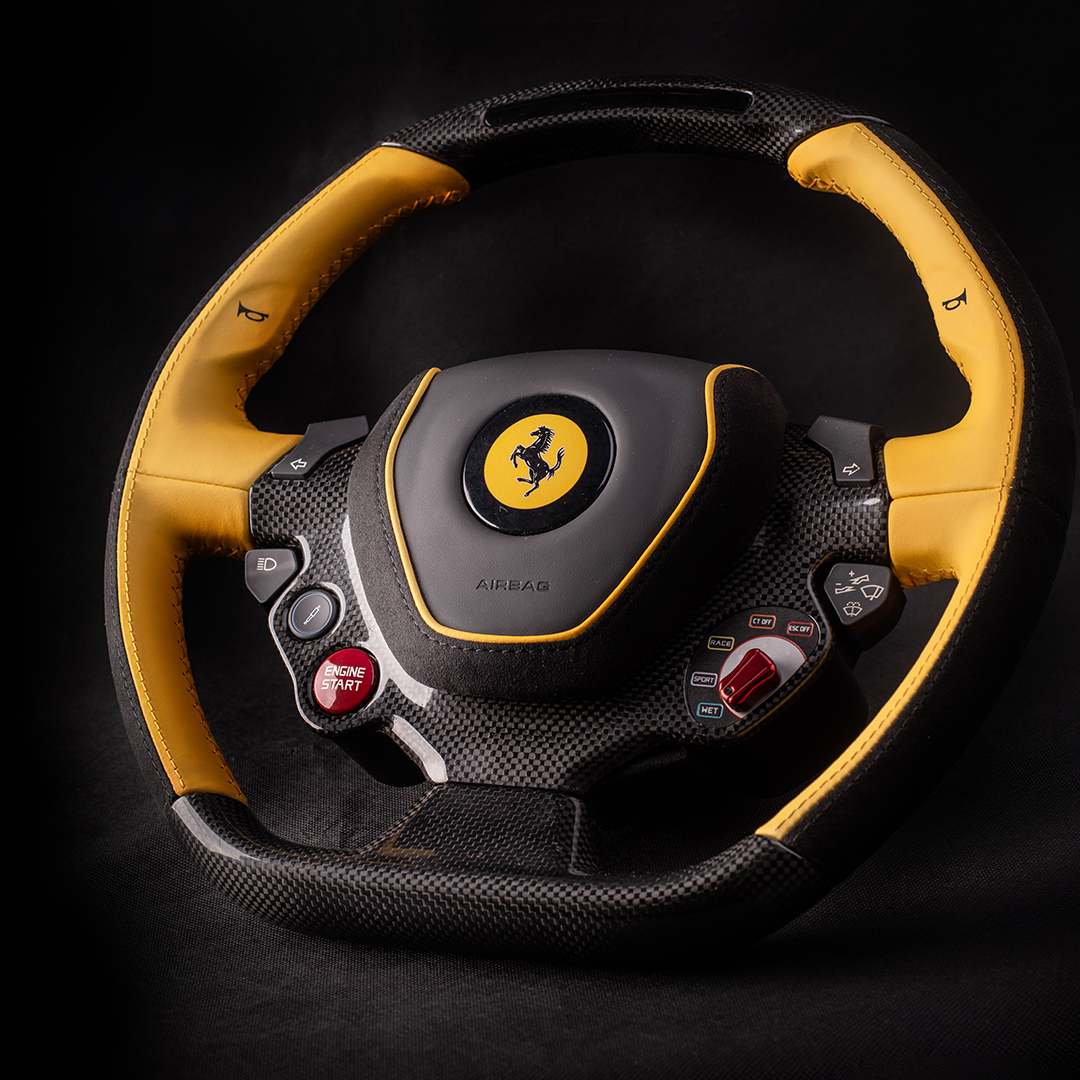 COMPLETE CONVERSION -5%
54,000.00 EUR NET
SCOPE OF CONVERSION
Upholstery by Carlex Design:
Carlex Design converted front seats trimmed with plain and perforated leather, rear seats trimmed with plain and perforated leather, leather door armrests, perforated and plain leather central console, complete headliner upholstered with Alcantara
Steering wheel:
trimming with plain and perforated leather
SCOPE OF CONVERSION
Painting of the car's body
Carlex Design emblems
DETAILS
Bespoke Carlex Design forged, alloy wheels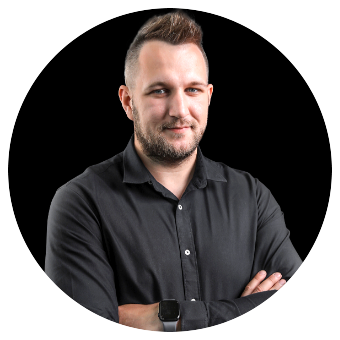 TOMASZ KOWOL
SALES MANAGER