ROBUST AND CHUNKY
FORD RANGER BY CARLEX DESIGN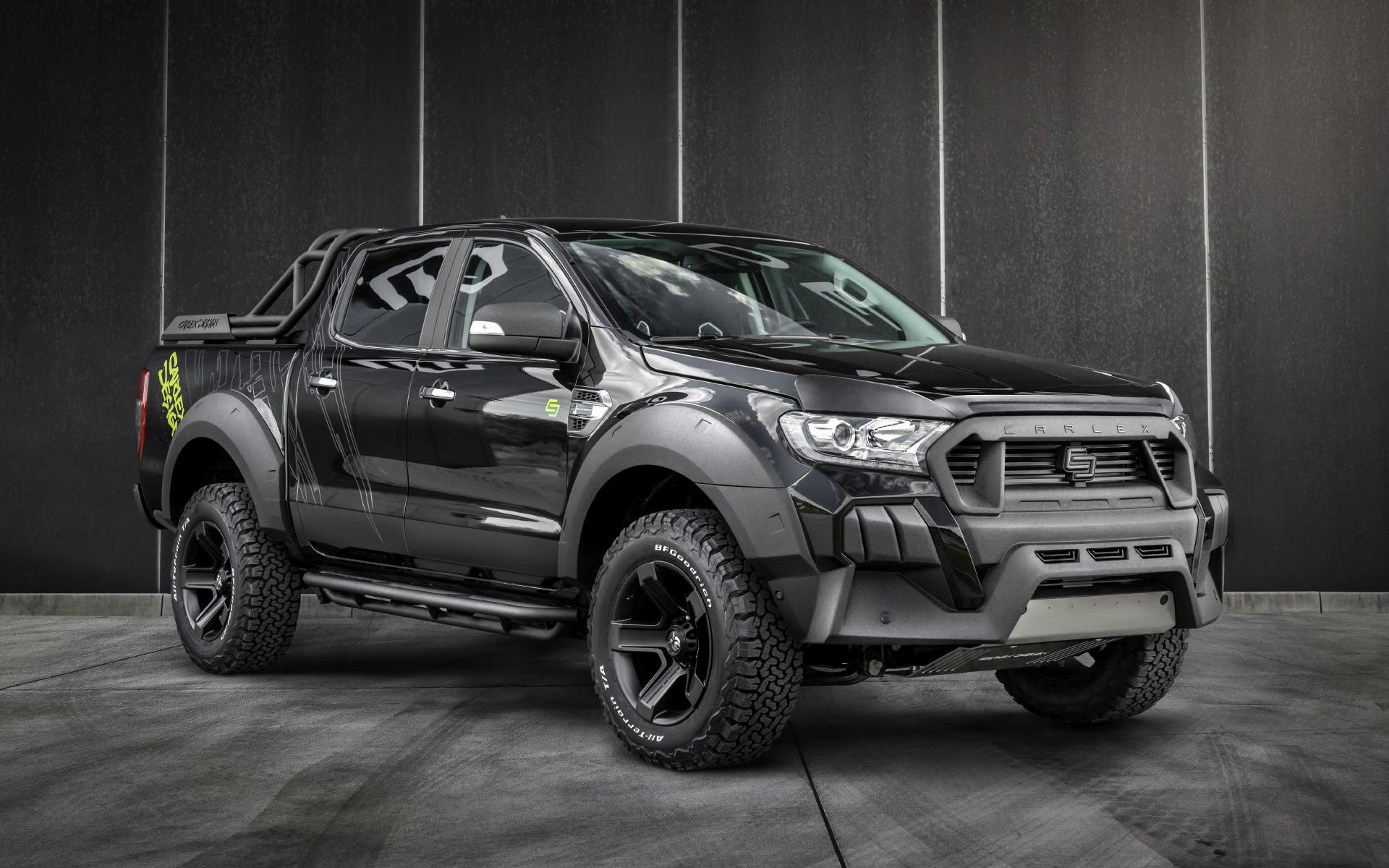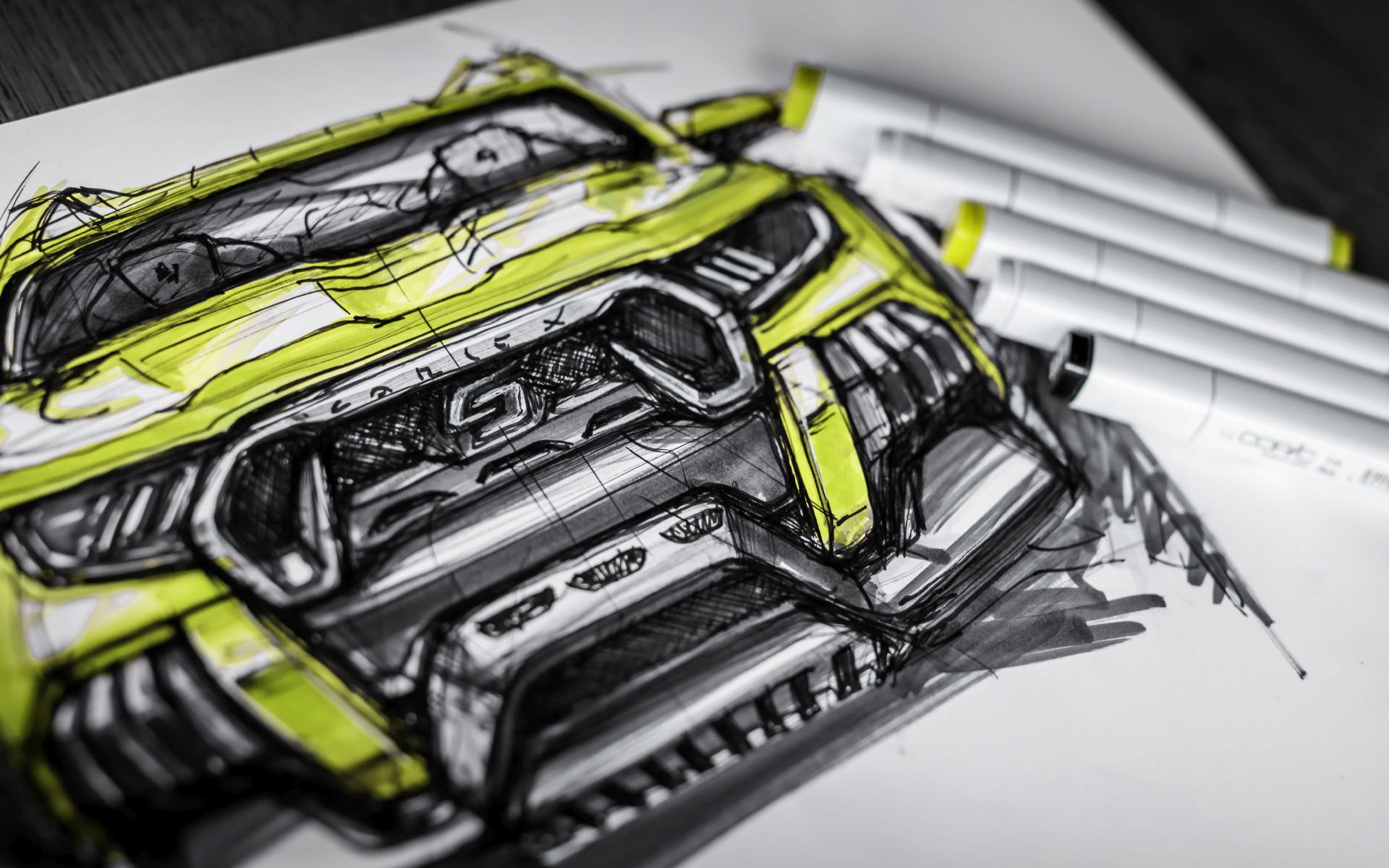 The Ford Ranger Carlex Design is a totally new version of this tough and reliable pickup, combining an off-road style, massive body contours, and a sporty and comfortable interior. The unique exterior conversion has given the Ranger a fresh and new look. Its rough and tough front bumper and robust arch extensions make it a real head turner! The car's new body kit has been coated with Line-X®, providing resistance against damage during off-road rides. The car has been topped with energetic stickers on the sides and the rear, and stylish 18-inch rims the vehicle sits on.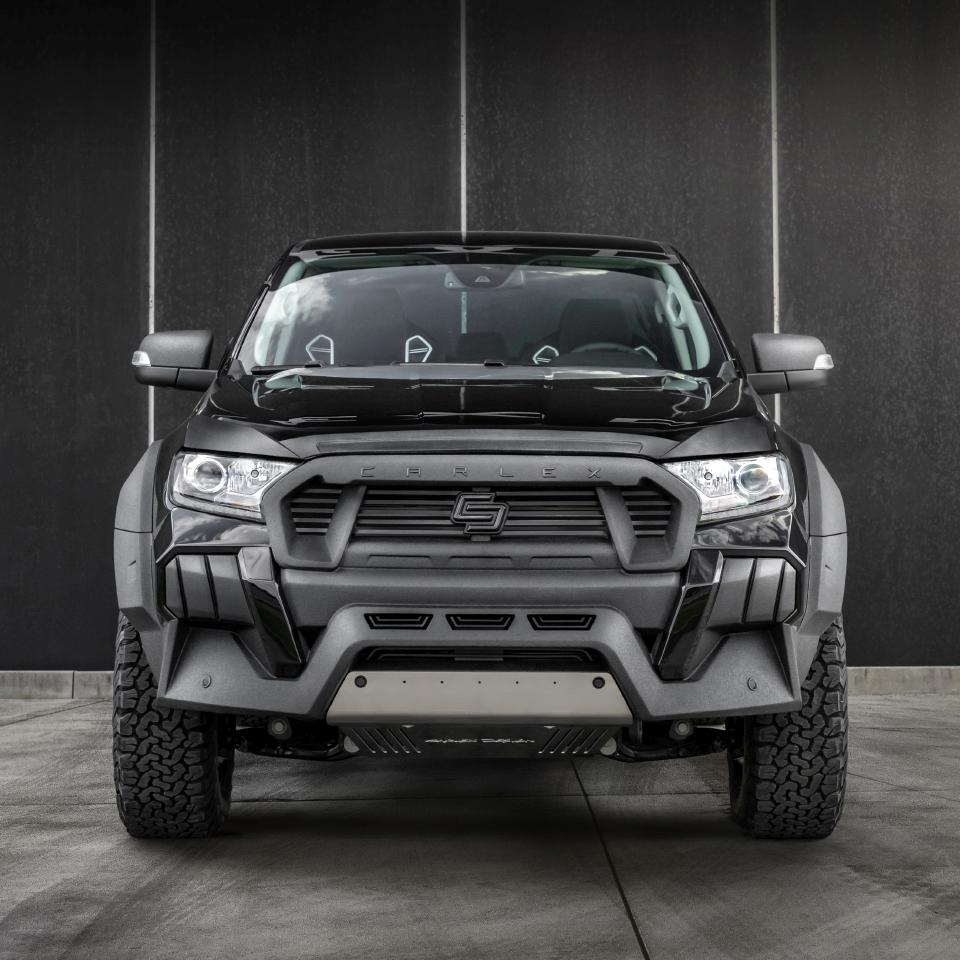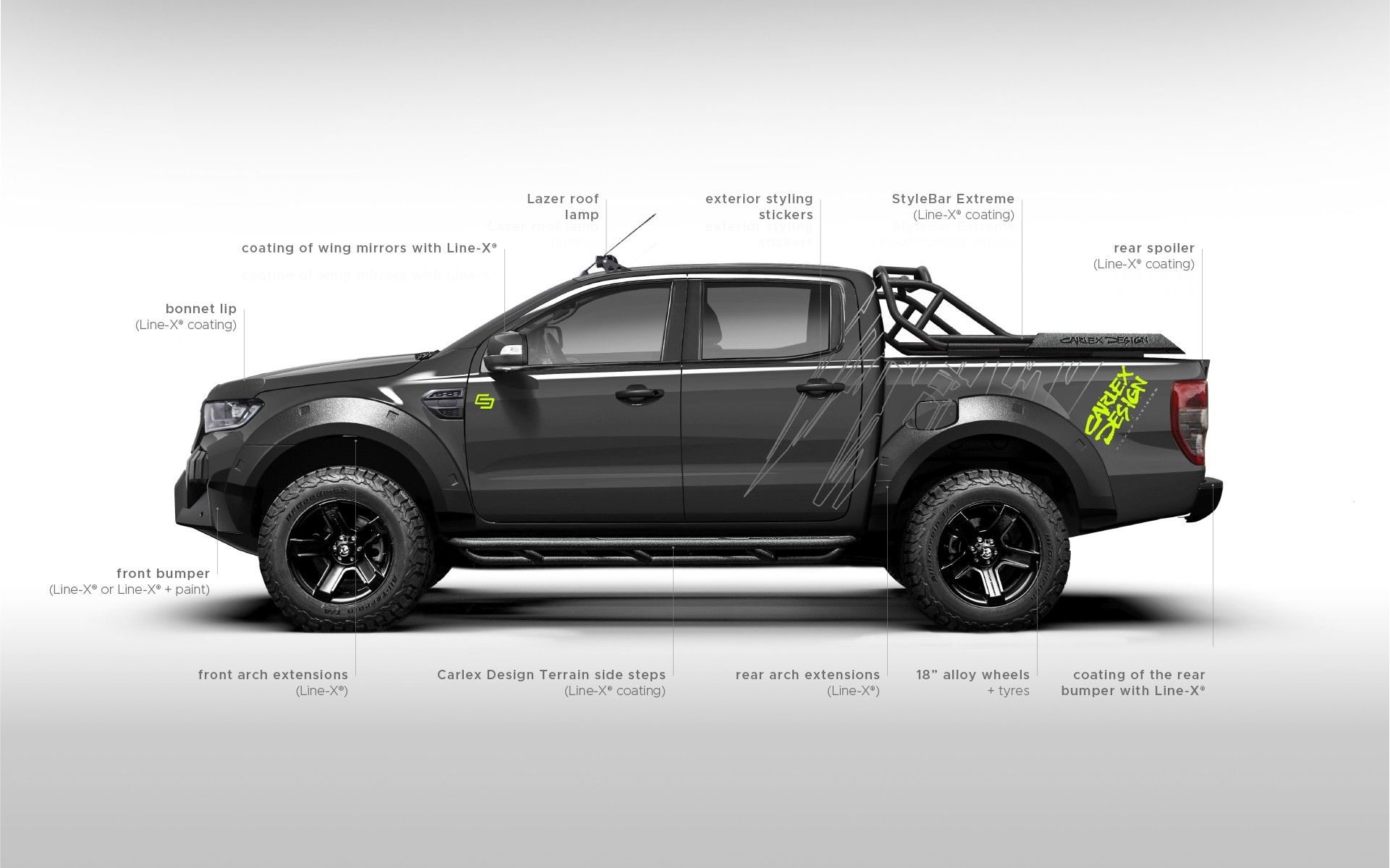 The front bumper has been partly painted black matt. Painting in the car's body colour is available as an option. The exterior styling of the car has been marked with a fancy sticker pack and Carlex Design emblems.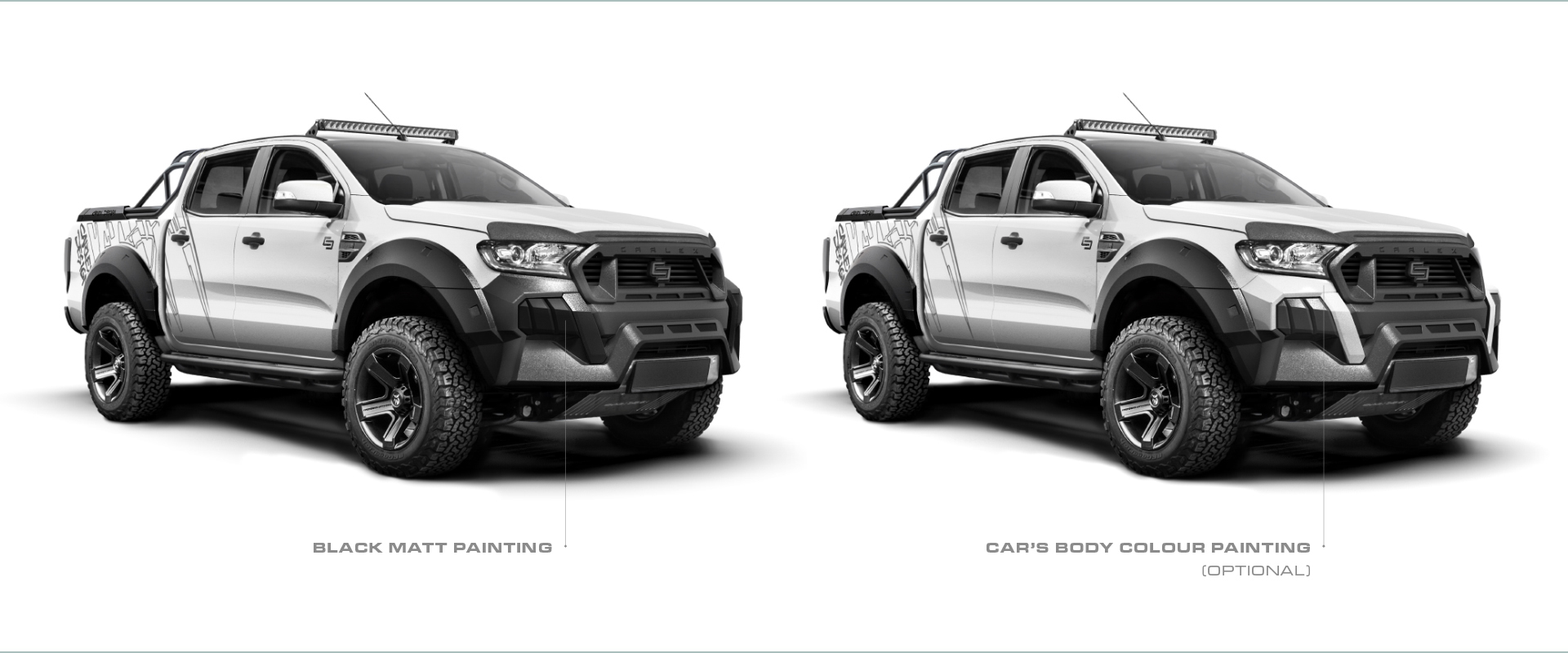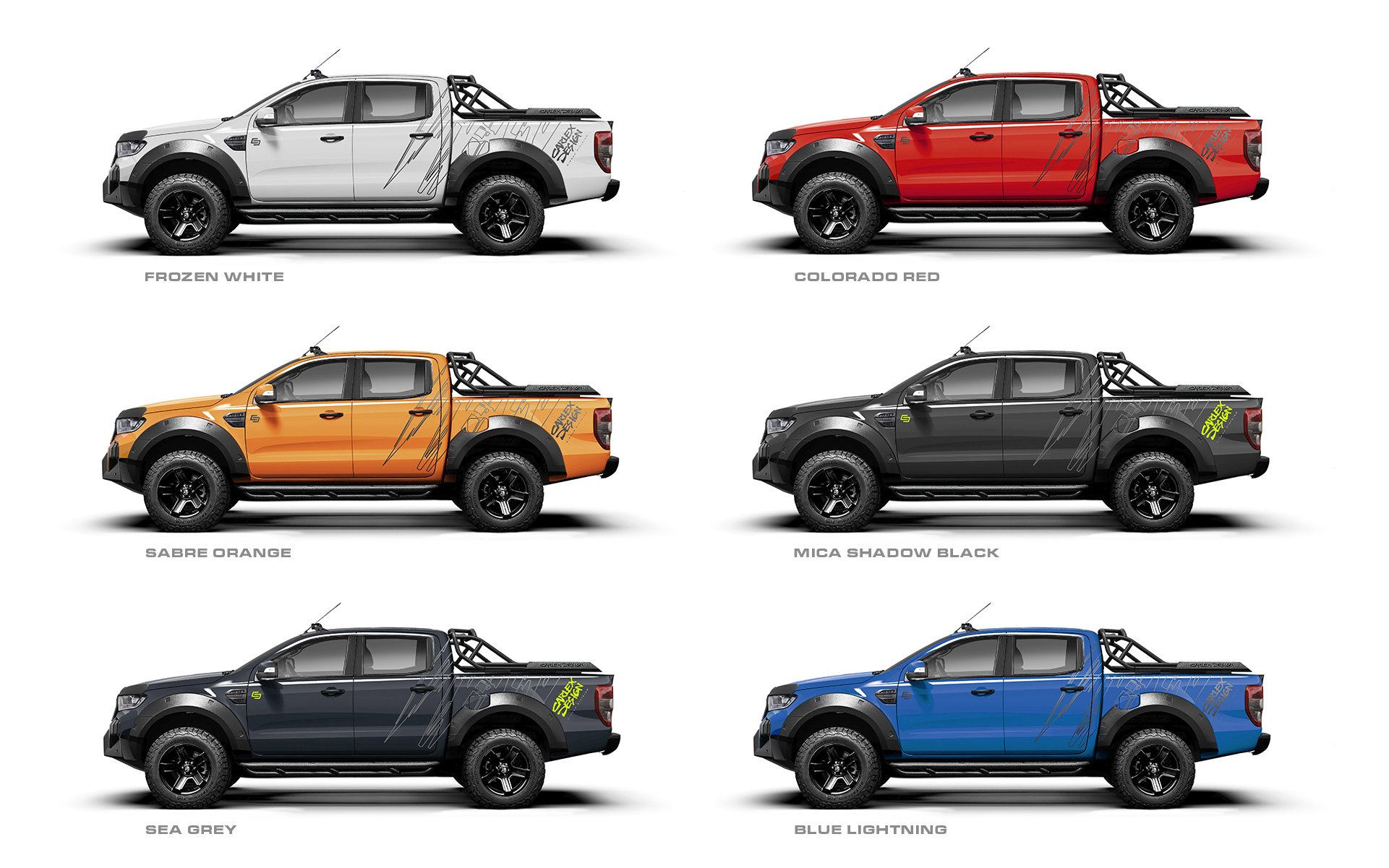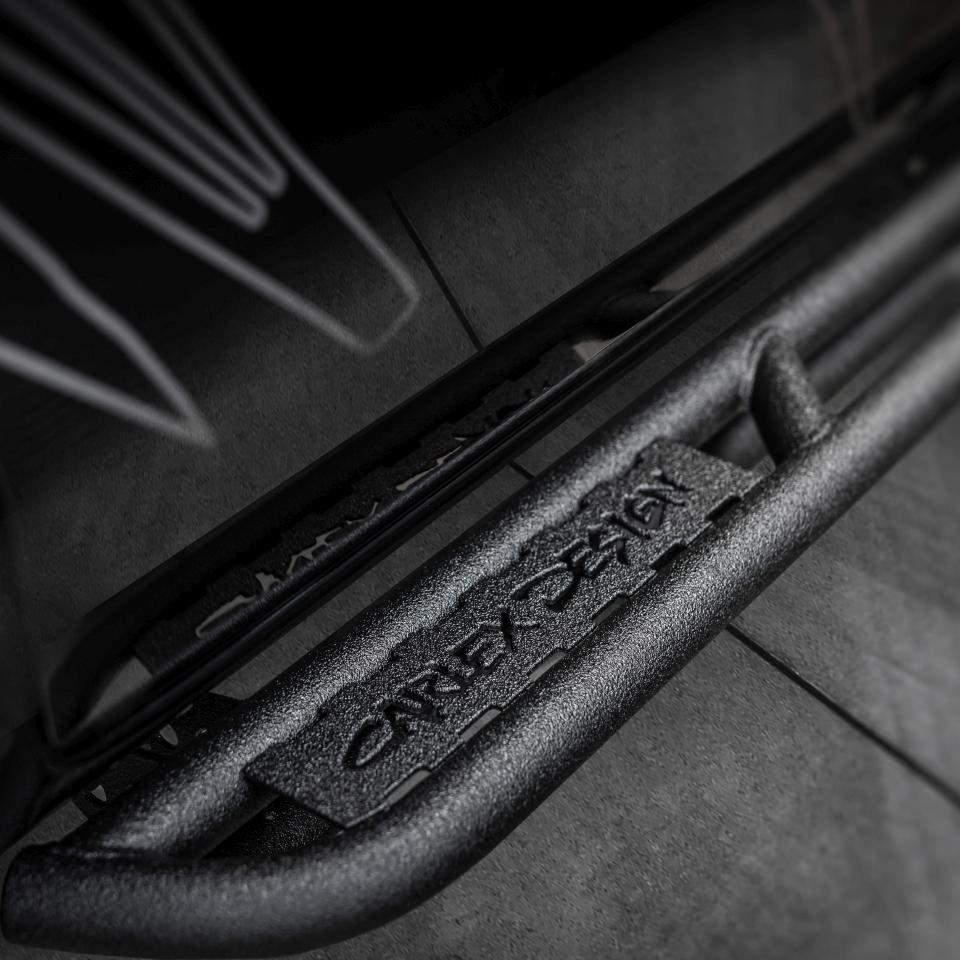 The Ford Ranger Limited edition features off-road add-ons, such as Carlex Design StyleRack with an electric lifting system which helps you to fit and transport three bikes in an easy and convenient way.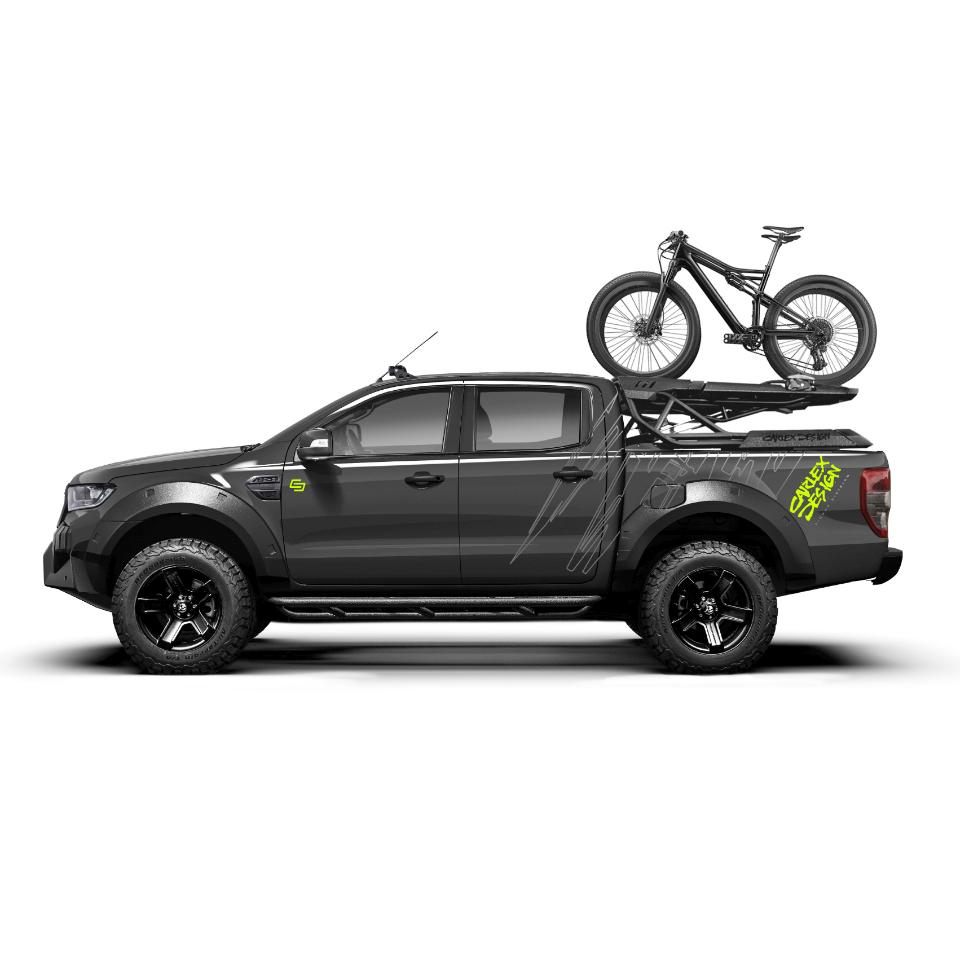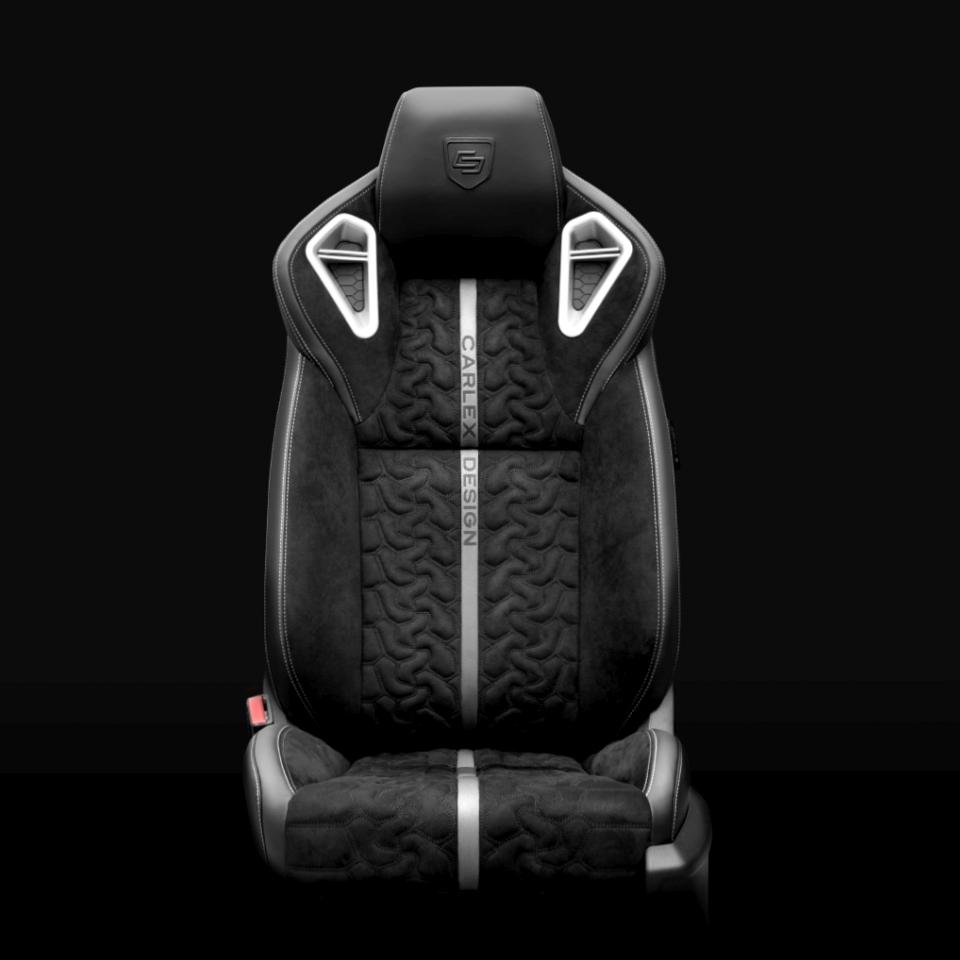 The new dark and cosy interior of the Ranger has a sporty touch. The front seats have been reshaped and decorated with off-road seams and embossed motifs, marking the unique style of the vehicle. The car's interior has been made of top quality leather and original Italian Alcantara®.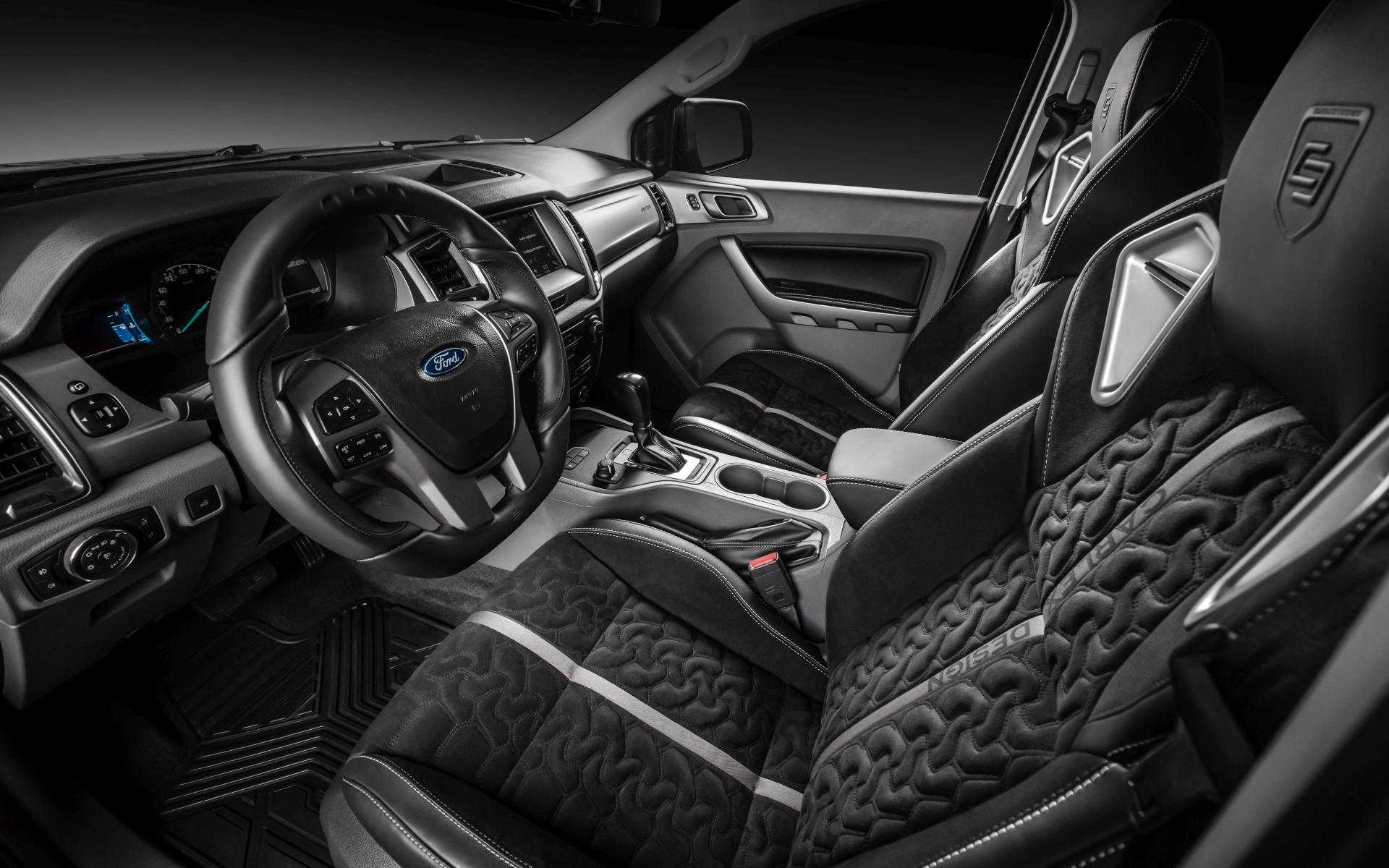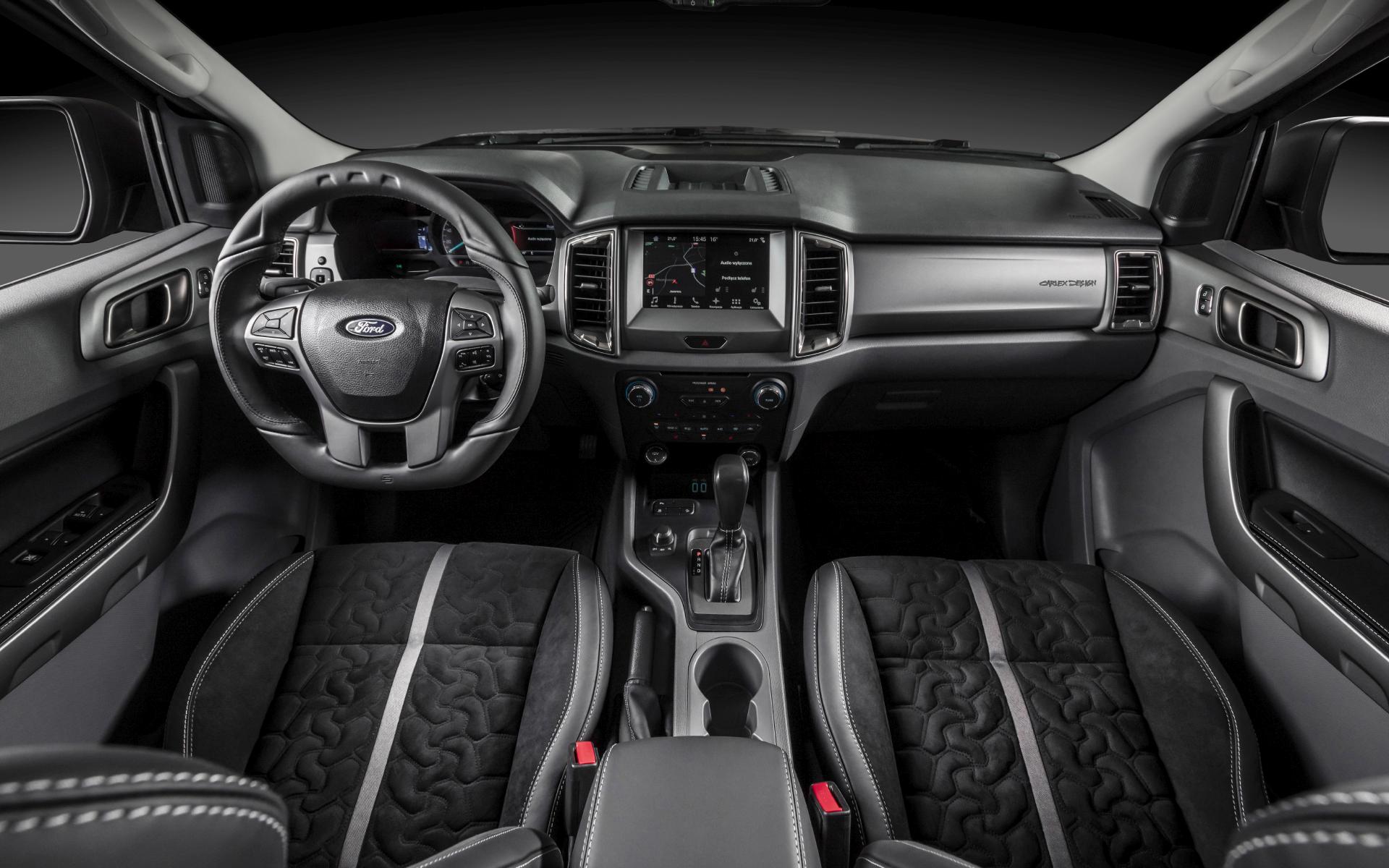 The reshaped and leather-trimmed steering wheel makes you eager to go for a ride. It is a new dimension of comfort. The car's new interior features bespoke rubber mats with stylish embossed motifs.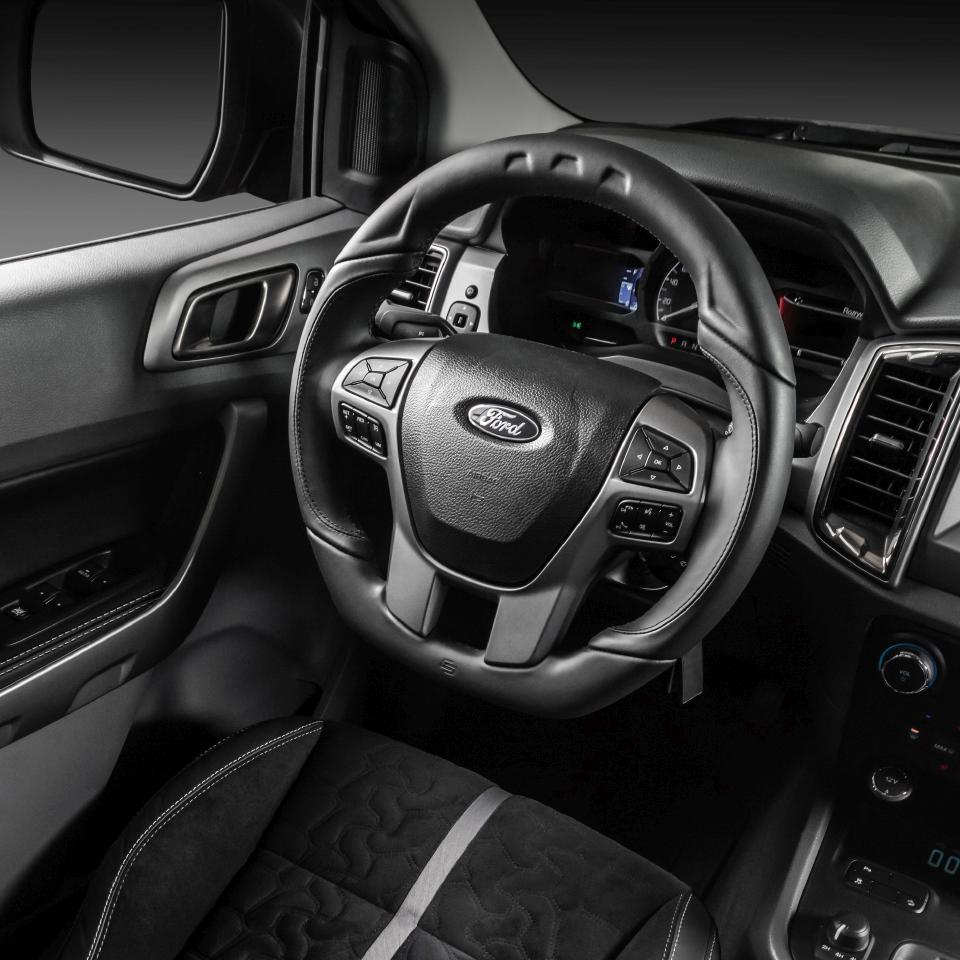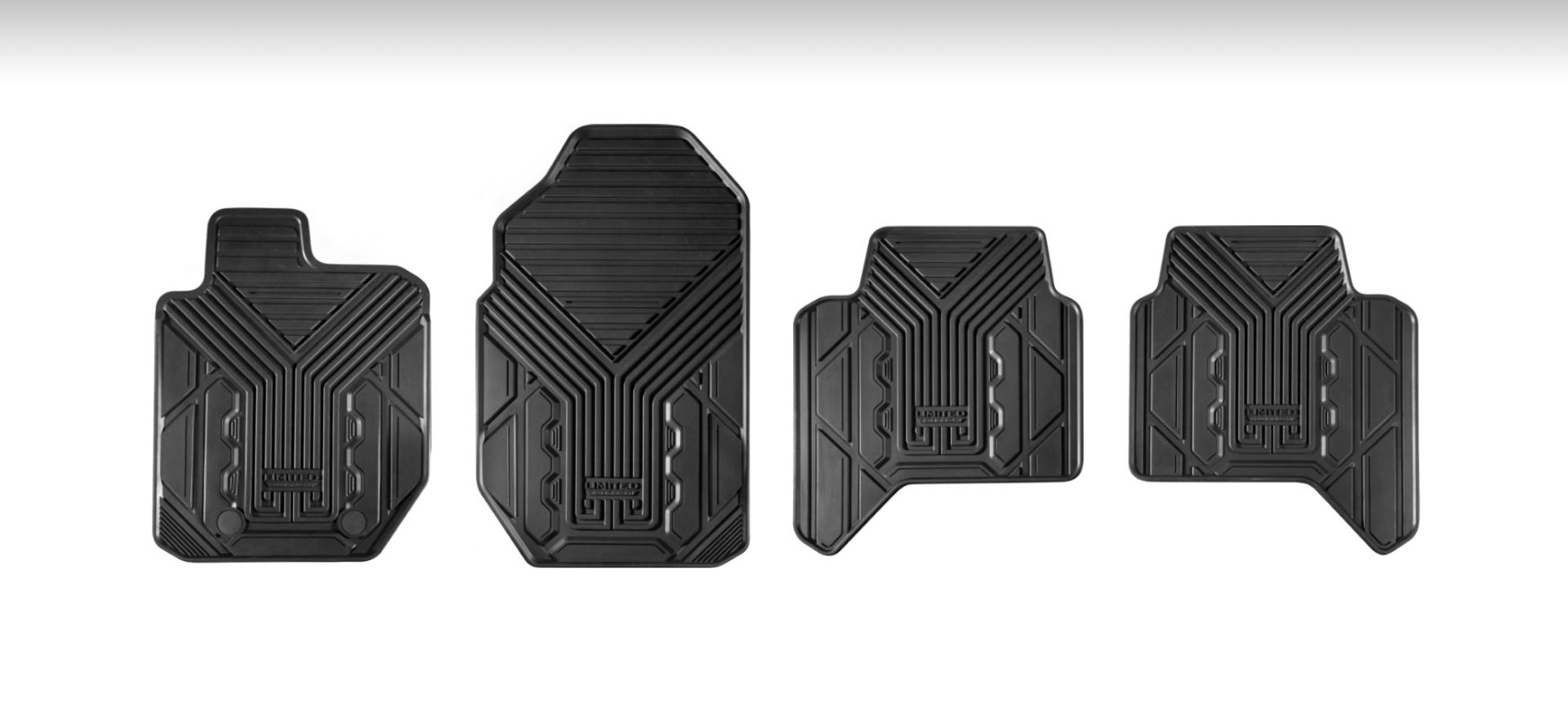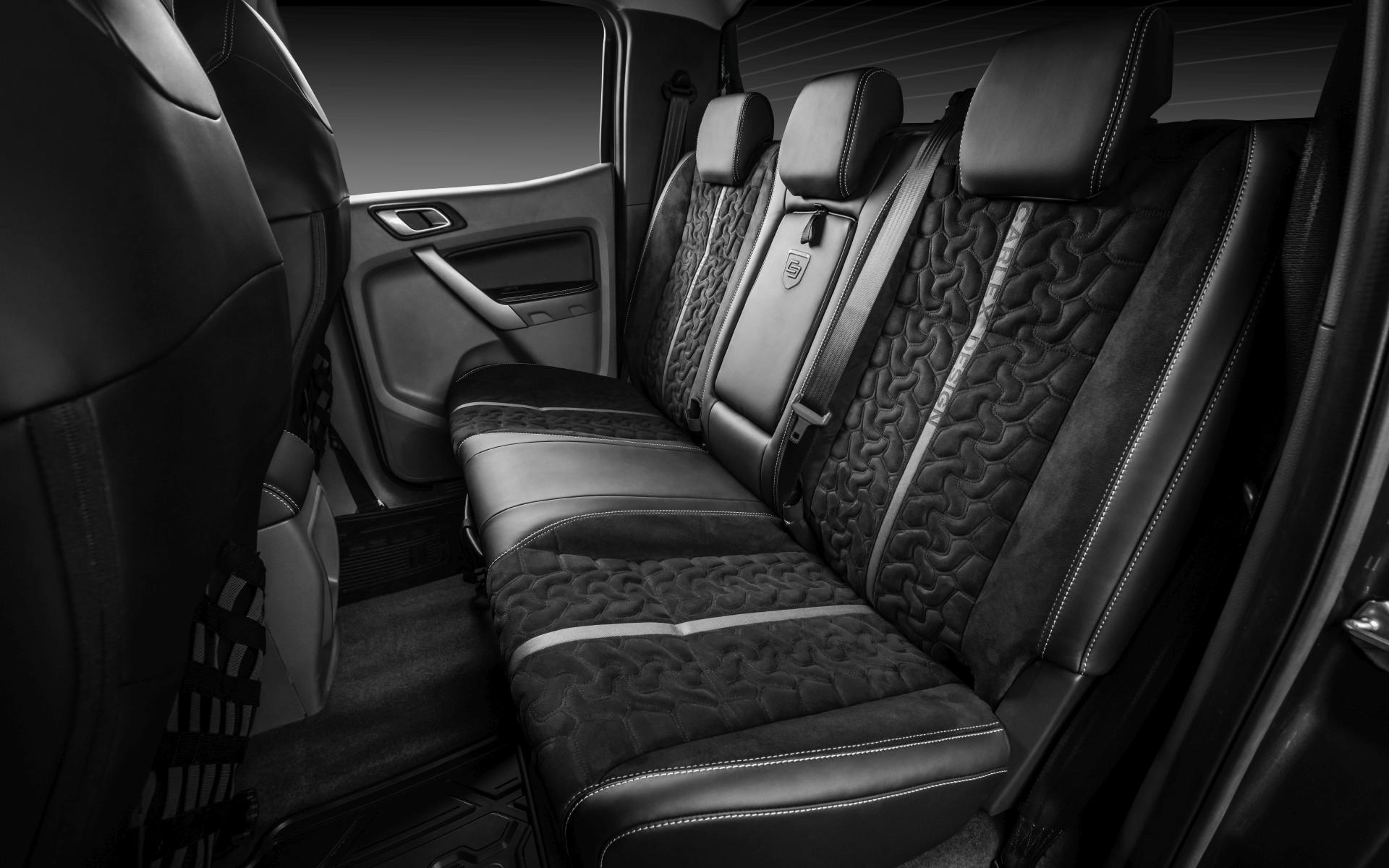 RANGER LIMITED EDITION PACKAGE
Body kit (coated with black Line-X):
front bumper with CD logo, front bumper covers (painted black matt), bonnet lip, front arch, extensions, rear arch extensions, grille mesh set, Carlex Design aluminium engine guard (unpainted)
Exterior styling package
Carlex Design Terrain side steps (coated with Line-X)
18" Carlex Design alloy rims (4 pcs.)
BF Goodrich All Terrain 265/60 R18 tyres (4 pcs.)
Reshaping of the front seats
Carlex Design Sport upholstery (front seats, rear seats)
Reshaping and leather-trimming of the steering wheel
Rubber floor mats
Limited edition plaque
Universal tyre repair kit (compressor + sealant)
OPTIONS
Rear spoiler (coated with black Line-X)
Change for BF Goodrich All Terrain 265/65 R18 tyres (4 pcs.)
Electronic speedometer correction tool (for 265/65 R18 tyres)
Tyre pressure sensors (4 pcs.)
Pedders Suspension Lift Kit (shock absorbers, coil springs, leaf springs)
Eibach Suspension Lift Kit (coil springs)
Painting of selected parts of the front bumper and covers to match the car body colour
Coating of wing mirrors with Line-X
Coating of rear bumper quarters with Line-X
ACCESSORIES
Carlex Design StyleRack electric bike carrier
rails for two bikes, black powder-coated, third brake light
Carlex Design StyleRack electric bike carrier
rails for two bikes, black powder-coated + selected parts coated with Line-X,
third brake light
Additional Thule 598 bike rail for StyleRack
Carlex Design StyleBar Extreme truck bed bar
black Line-X, C-channel fitting, third brake light
Lazer LED Standard lamps (compatible with StyleBar Extreme)
Lazer LED Elite lamps (compatible with StyleBar Extreme)
Tessera 4×4 roller shutter:
compatible with StyleBar Extreme and StyleRack bike carrier
Lazer roof LED lamp Linear series with brackets:
15750 lumens with ECE approved for on-road use
Lazer roof LED lamp Triple-R 24 with brackets:
24600 lumens, off-road use
V8 Exhaust Sound System (application-controlled)
Brink towbar with wires
ADDITIONAL SERVICES
Coating of the tonneau with Line-X
Coating of the body with Xpel paint protection (standard)
PRICE FROM: 13,495.00 EUR NET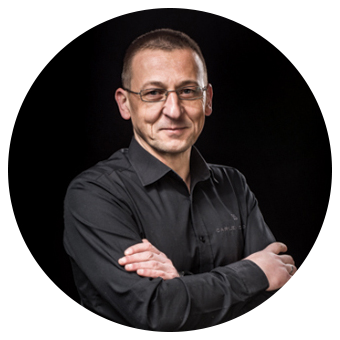 Tomasz Krawczyk
Sales Development manager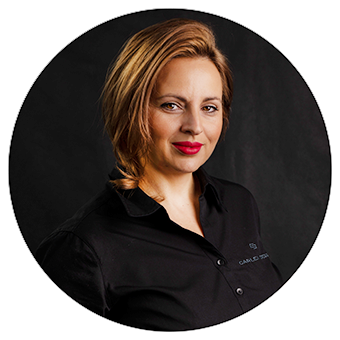 JOANNA SZOTEK-BYLICA
KEY ACCOUNT MANAGER