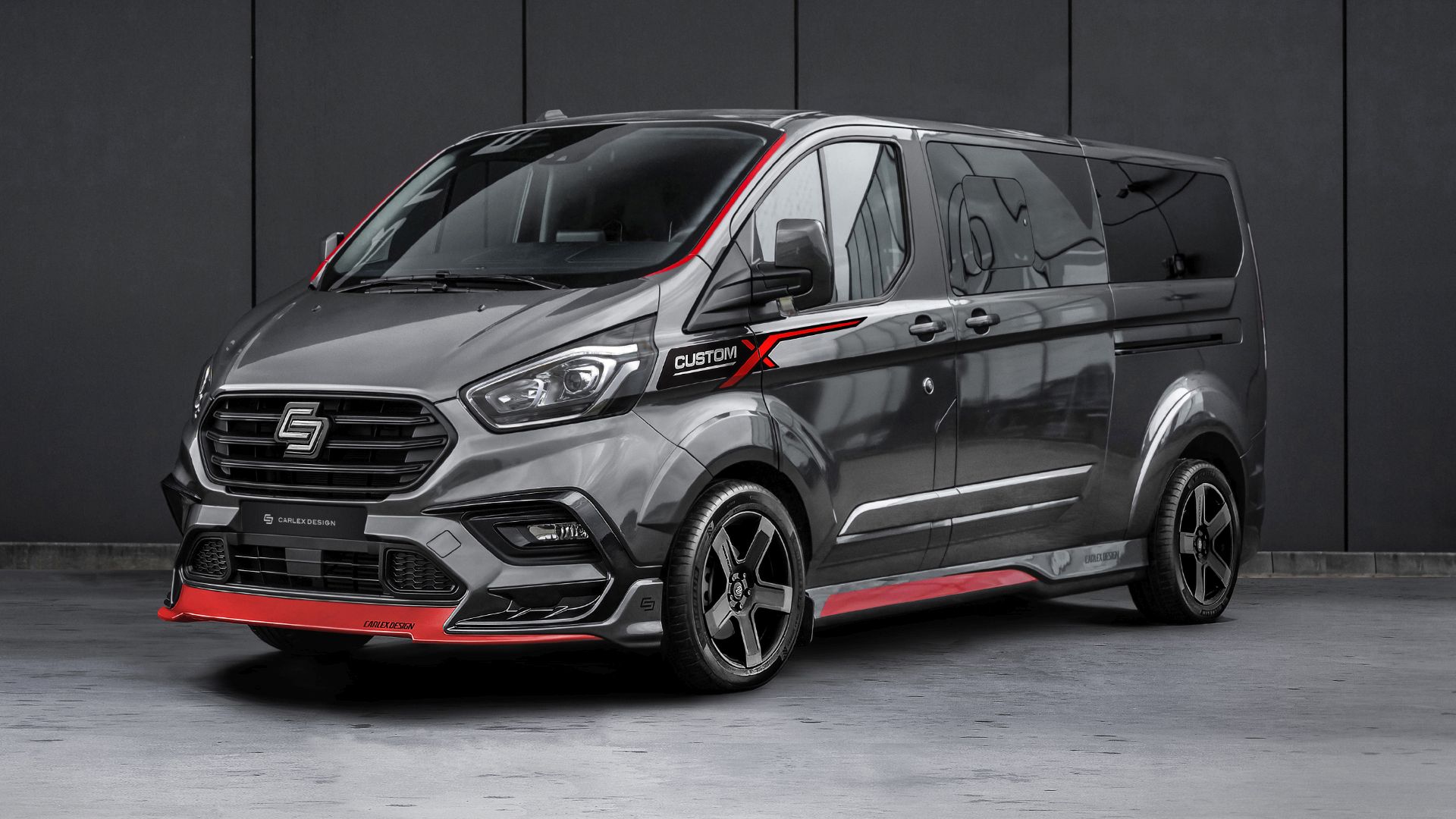 An expressive and attractive exterior and a comfortable and sporty interior – this what the latest Carlex Design creation in the category of vans is like. Say hello to the Custom X Special Edition! It's sharp, stylish, and sporty. Made on the basis of the Ford Transit Custom, the Custom X is bound to give you shivers of excitement down your back. You'll never want to leave its super comfortable cabin!
Each vehicle will feature a Limited Edition plaque with an individual number.
Turn even the longest journey into an exciting and comfortable experience! Front seats, trimmed with black leather and Alcantara with red or grey inserts, give the car's interior a unique and sporty touch.
The Custom X can be equipped with bespoke reshaped front seats, trimmed with leather and Alcantara®, which will make your car even more stylish and energetic.
The reshaped and sporty steering wheel, trimmed with plain and perforated leather and decorated with thread and an embossed motif, make the driving sheer pleasure.
CUSTOM X PACKAGE
Body kit:
front bumper, upper grille, lower grille, housing with a CD emblem, front arch extensions, front door extensions, rear arch extensions, side sills, rear wing quarters, rear bumper, rear bumper mesh, roof spoiler (mounted in the door)
Exhaust tips
Styling package
18" Carlex Design alloy wheels (4 pcs.)
Michelin 235/55R18 Latitude Sport 3 tyres (4 pcs.)
Carlex Design upholstery
driver's seat upholstery, passenger seat upholstery, leather tailgate handle
Reshaping and leather-trimming of the steering wheel
Limited edition plaque
OPTIONAL INTERIOR COMPONENTS
Carlex Design Sport upholstery:
driver's seat, passenger seat – extra charge
Carlex Design upholstery:
extra charge for every consecutive seat
Front door panel upholstery (left + right)
Rear door panel upholstery (left + right)
Trunk door panel upholstery (left + right)
Styled meter dials
ACCESSORIES
Michelin 235/55R18 Pilot Alpin 5 tyres (winter tyres)
Tyre pressure sensors
Universal tyre repair kit (compressor + sealant)
Towbar (detachable)
Towbar wires
V8 Exhaust Sound System (application-controlled)
Small V8 system loudspeaker mounted under the bonnet
Price from: 13,950.00 EUR NET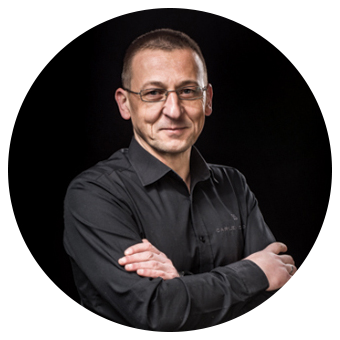 Tomasz Krawczyk
Sales Development manager